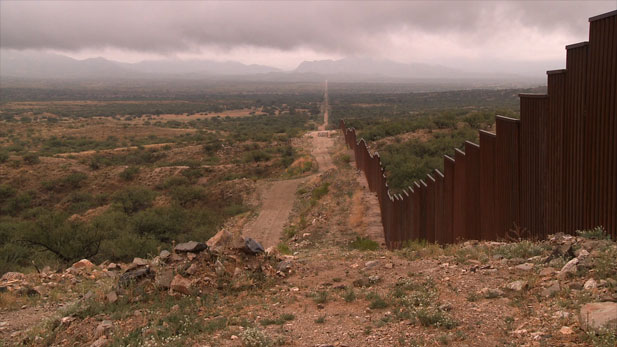 US-Mexico border (PHOTO: azpm)
A bill that would require the director of the Arizona Department of Homeland Security to issue warnings about conditions along the Arizona-Mexico border is working its way through the state House of Representatives.

HB2586 was introduced by Rep. Peggy Judd, R-Willcox, who says the department will sift through intelligence information it receives before deciding what kind of warnings, if any, to issue.
The bill calls for warnings within a 62-mile zone along the border. That would cover all of Santa Cruz County and much of Cochise and Pima counties and would touch on the southern edges of Tucson.
Rep. Debbie McCune-Davis, D-Phoenix, says she is worried the proposal will backfire. In a committee hearing last week, McCune-Davis told colleagues: "There is lots of information that goes forward based on rumor."
She says she is worried that bad information will keep people away from border communities and further hurt the Arizona border economy.
Judd says the intent is to minimize rumors by having homeland security officials issue proper, researched information.
The House gave preliminary approval to the proposal, but so far it has not been scheduled for a final vote.