The Arizona Department of Transportation is hosting statewide forums to discuss its tentative five-year transportation plan.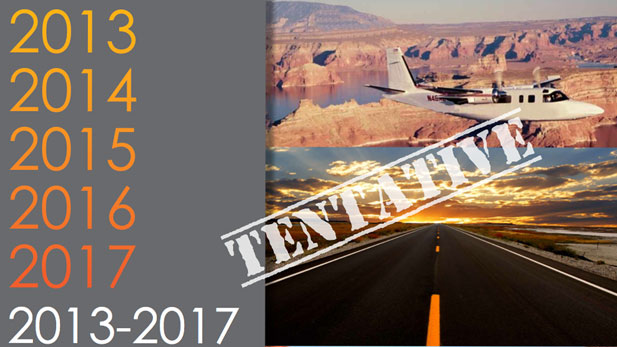 ADOT revises its five-year plan every year (PHOTO: Arizona Deaprtment of Transportation)
ADOT officials say the program is updated each year for budgeting purposes.
The latest plan, for 2013-2017, proposes spending $940 million for projects each year to preserve, modernize and improve Arizona's highways. That's down from $1.1 billion per year in the previous five-year plan. The proposal also calls for $126 million for aviation projects.

The Arizona State Transportation Board will hold its first public hearing on the program March 16 in Tucson. The board also will accept online feedback until May 18, which is the day of the final public hearing in Phoenix.
The board is scheduled to adopt the plan at its June 15 meeting in Show Low.