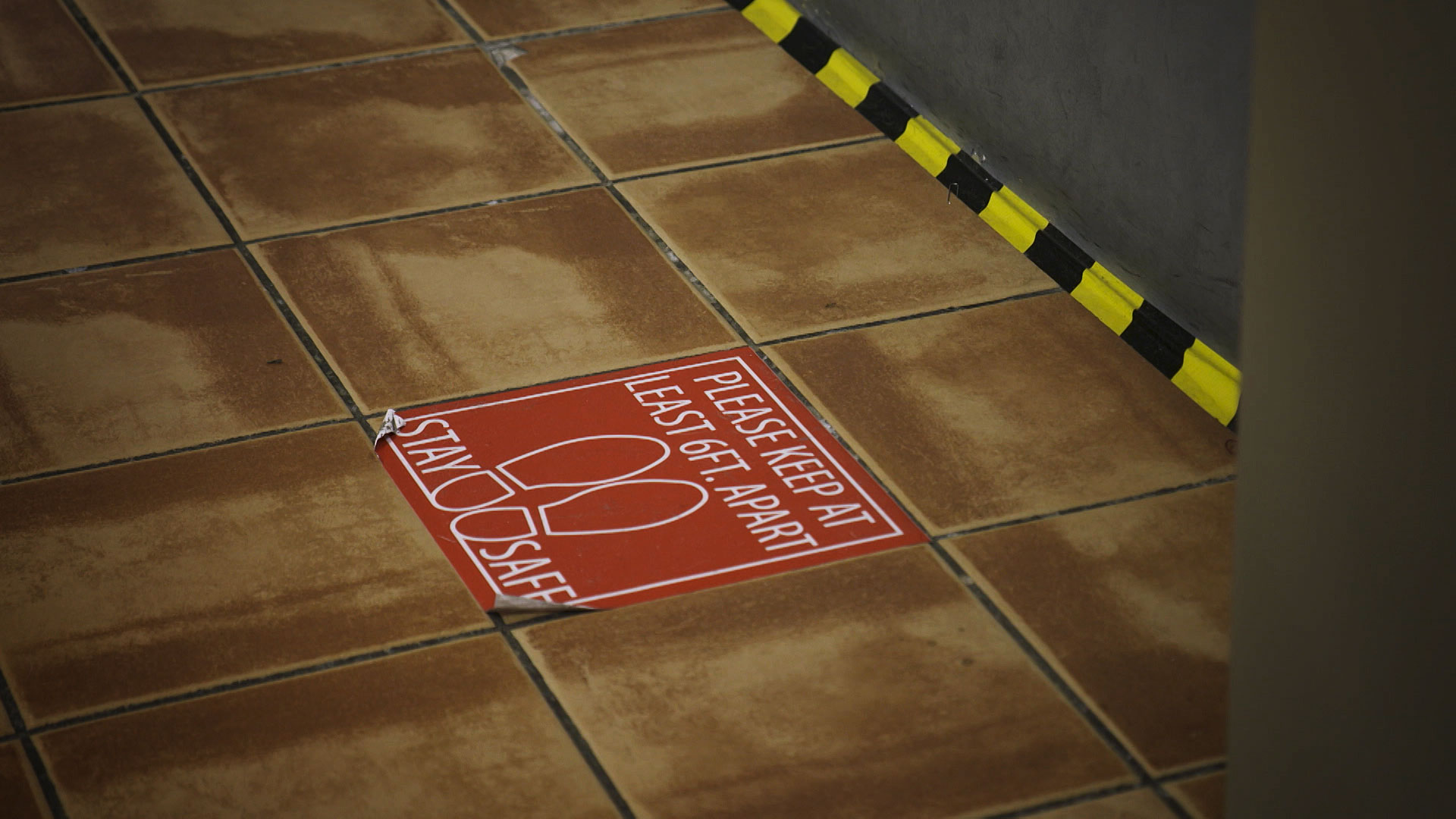 A sticker on the ground notifies customers where to stand in order to maintain social distancing at Sam Levitz Furniture Warehouse. May 2020.
AZPM Staff
COVID-19 cases are rapidly on the rise again in Arizona. The state reported 5,680 new cases on Friday, one of the highest daily counts since the pandemic began. Health experts say staying home is more important than ever.
We already know that limiting social gatherings and wearing a mask are good ways to protect yourself against COVID-19. But staying home as much as possible also limits your chances of spreading the virus to others.
University of Arizona virologist Felicia Goodrum said it can take days for exposure to make you contagious.
"Most people will be shedding the virus within 5-7 days," she said. "Some may be a little bit longer, some could be a little bit quicker. The majority of people probably wouldn't be shedding the virus for probably 2-3 days."
But Goodrum said it's safe to assume you could be contagious in just over 24 hours. That's because some people may get exposed to higher loads of the virus and then be contagious more quickly.
"Within 24 hours of any virus you really wouldn't want to make any bets that you're not shedding any virus. If you got a very very high dose of virus, you could have an infection that really takes off much more quickly," she said.
People could also be infectious before they experience symptoms — or be totally asymptomatic and still spread the virus.
Goodrum said that's why, if you suspect you've been exposed, you should quarantine and contact trace right away.
A citywide curfew from 10 p.m. to 5 a.m. begins Friday, Dec. 4, in Tucson.