Paperworks, the Sonoran Collective for paper and book artists, provides educational and creative opportunities for all who work with and on paper and promotes the appreciation and enjoyment of the paper and book arts through regular and special events.
Paperworks will have an exhibition at the Tucson Festival of Books of some of the diverse examples of art books being produced locally.

Carolyn Leigh, a member of Paperworks, says her art books are a personal expression of her life experiences.

"There are so many possibilities that you can explore and discover, and play with," Leigh says. "With the book you have that added dimension of time and space, and you have ideas, whether in text or in images –all those things are important about books… artist books."

The exhibition of art books will be available for viewing and handling and will be located in the Special Collections area at University of Arizona Main Library during the Tucson Festival of Books.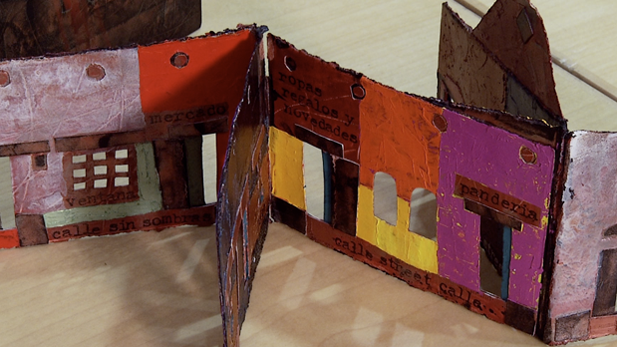 PHOTO: AZPM
Paperworks, an art-on-paper collaborative, will display works at the Tucson Festival of Books.