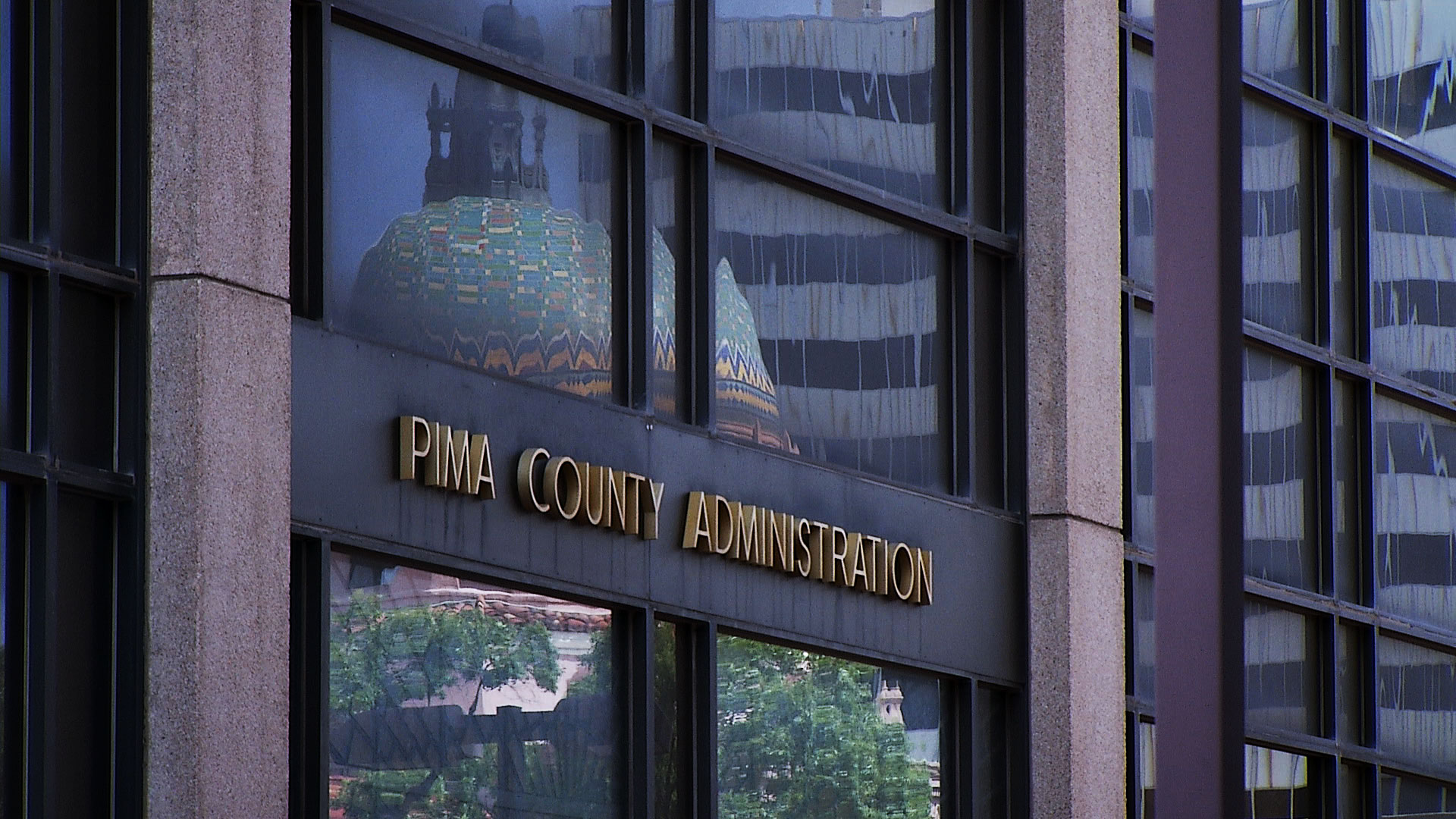 File image of the Pima County Administration Building in downtown Tucson.
AZPM Staff
Pima County is under a mandatory curfew starting 10 p.m. Tuesday. The county Board of Supervisors approved the curfew on a 3-2 vote Tuesday morning, joining the city of Tucson, which adopted a mandatory curfew two weeks ago.

The county adopted a voluntary curfew earlier this month, but board chairman Ramon Valadez said the county's COVID-19 caseload continues to soar.
"If nothing else that tells us very, very clearly that what we've been able to do isn't working. In order to keep our community safe we have to try other things," Valadez told the board.
The rule does not apply to law enforcement, people who are homeless, or anyone traveling to or from their job or other essential function.
Unlike the city of Tucson's curfew, which expires on Dec. 23rd, the county curfew will continue until the county's COVID-19 infection rate drops below 100 cases out of every 100,000. The county says the current rate is 357 hundred cases per 100,000.

The county Health Department will be tasked with enforcing the curfew.