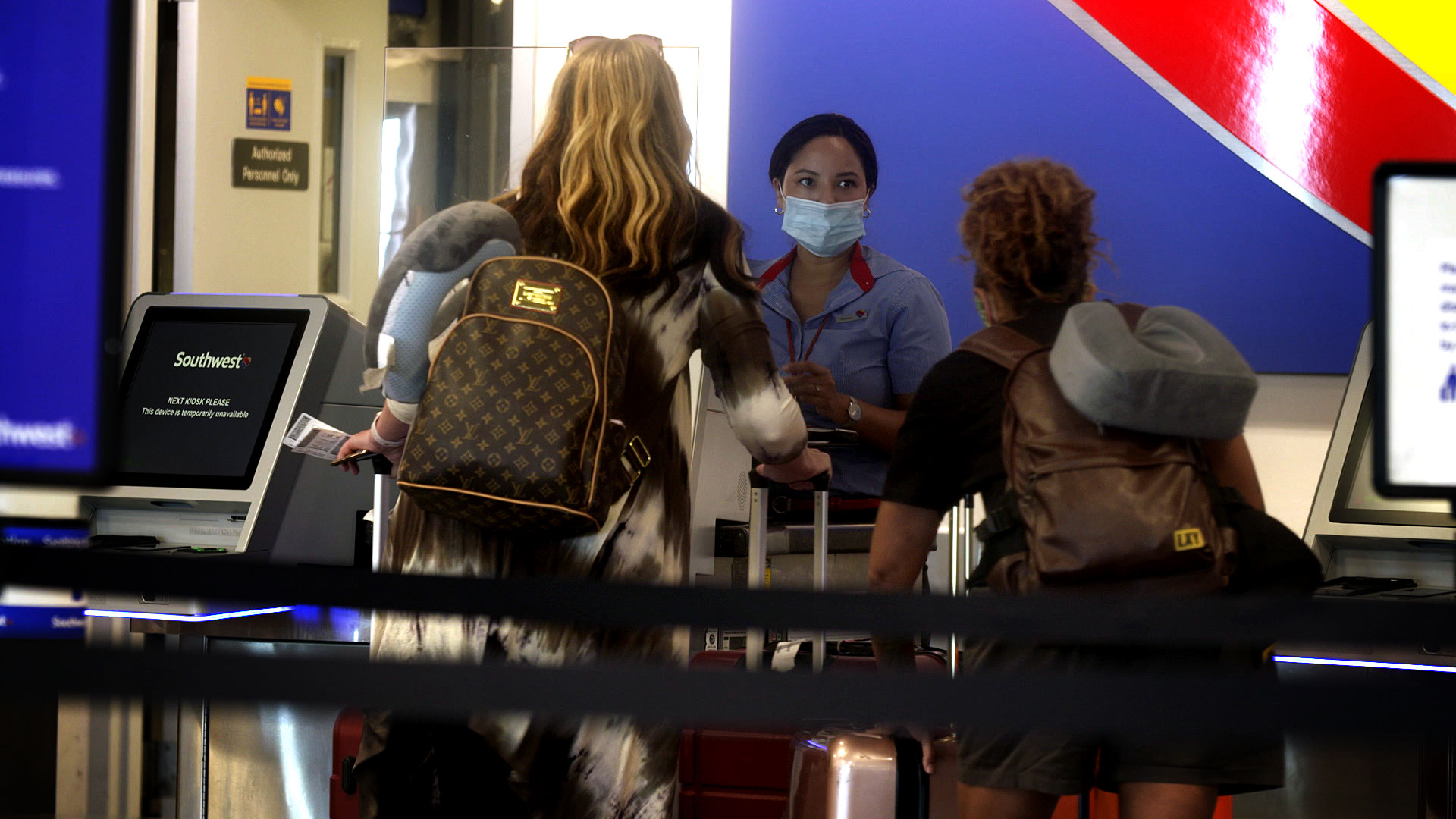 An employee for Southwest Airlines helps passengers at the ticket counter inside the Tucson International Airport on August 10, 2020.
John DeSoto/AZPM Staff
The Tucson International Airport says about 19,000 people travelled through the airport the last week of December — the highest weekly total the staffers have seen since March.
Bruce Goetz , the airport's Chief Operating Officer, said when compared to last year, it's 42% of what he considers normal.
"The numbers and what happened over the holidays in terms of the volumes of people [who] came through, are really exactly what we were expecting and what we were prepared for," Goetz said.
He said that averages out to about 2,100 - 2,500 passengers per day, whereas last year at this time of year 6 - 7,000 passengers came through the airport each day.
If passengers need a mask, Goetz said they have racks with free masks dotted throughout the airport. Goetz estimates that the Federal Emergency Management Agency, or FEMA, gave TIA more than 140,000 masks six months ago for its workers and passengers, and he doesn't want them to go to waste.
"I'm surprised how well our free mask distribution has been going. We just cannot keep up with packaging enough individual masks for people to take," Goetz said.
The masks originally came in packs of five so the staff are putting each individual mask in its own bag. He said they're stocking the racks with at least 5,000 masks a week.

The free COVID-19 testing site by baggage claim is still open daily from noon to 8 p.m. Goetz guessed 350 people took tests each day over the holidays. There's also an outside site in a free parking lot that's open on Tuesdays, Thursdays and Saturdays from 10 a.m. to 5 p.m. Tucson Airport Authority Spokesperson Craig Reck emphasized that this is not a "drive-up" COVID-19 testing site.