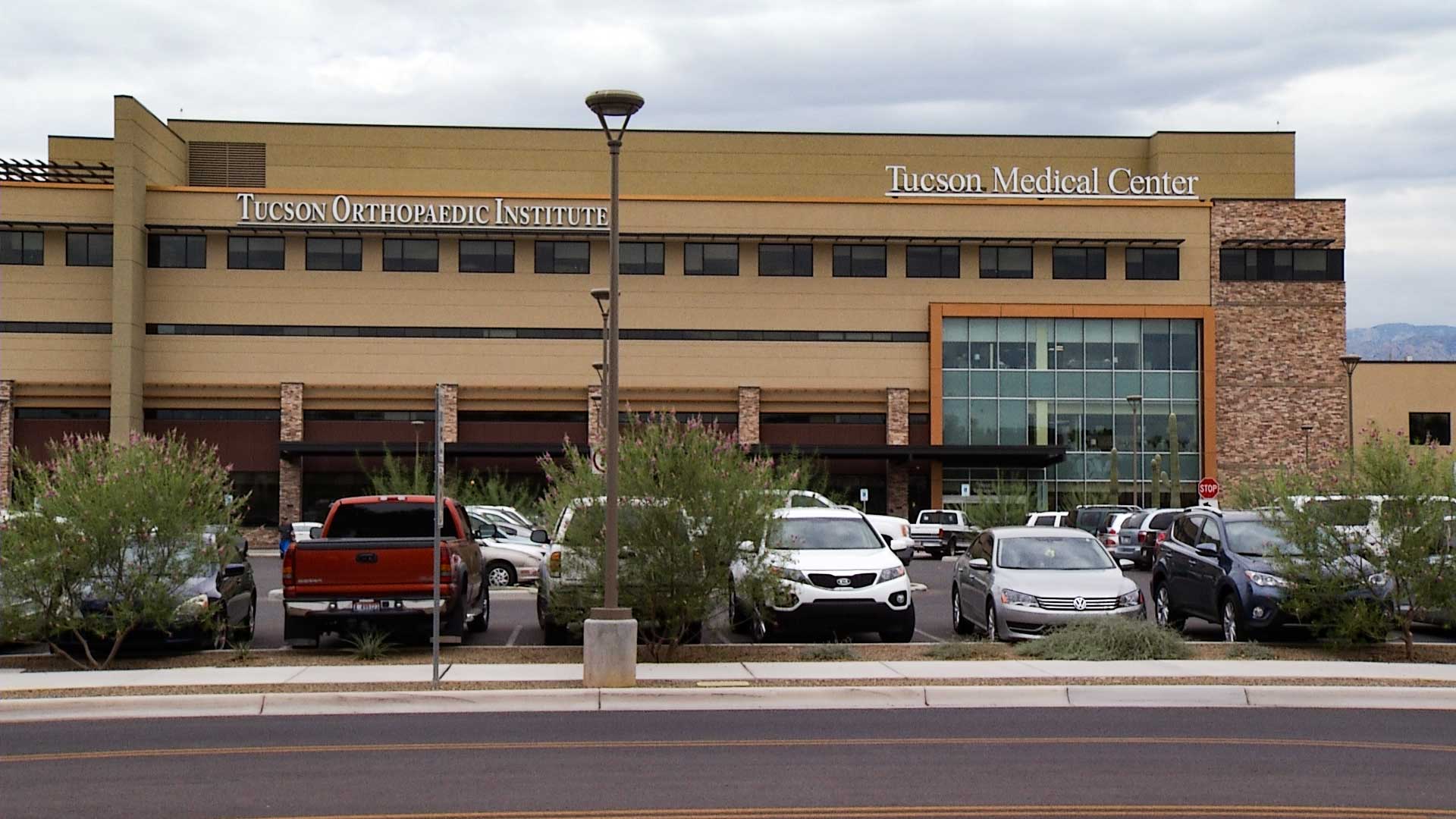 The Tucson Medical Center
AZPM
Tucson Medical Center is one of the first sites in the nation to deliver a new antibody treatment designed to keep vulnerable coronavirus patients from having to be hospitalized. The program is funded by the federal government.
Assistant U.S. Health and Human Services Secretary Doctor John Redd says the two antibody treatments, made by the drug makers Lily and Regeneron, are especially helpful for people who are at the highest risk of developing severe symptoms from COVID-19. "They can reduce the hospitalization rate from approximately 15% to 4%, so they can reduce the rate of hospitalizations around 70%...that would be a great boon to everyone to reduce the hospitalization rate," Redd said.
The Regeneron treatment is the same one President Donald Trump received during his short stay at Walter Reed National Military Medical Center after being diagnosed with COVID-19 in October, according to a spokesman for HHS.
TMC President and CEO Judy Rich says the infusion clinic is already up and running. "We've already treated about 25 people here at TMC with one of these therapeutics, and we've seen nobody admitted to the hospital yet, and we believe that it's a direct result of the fact that they had this infusion," she said.
The treatment is available at no cost to people who've tested positive for COVID-19 and have certain risk factors.

Officials stress the antibody infusion is only for those who've recently tested positive for the coronavirus, and it's no substitute for getting the vaccine as soon as it's available.