(Due to copyright restrictions, the web version of this report has been stripped of the music, as originally aired on KUAZ, NPR 89.1. It also includes additional material.)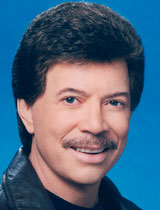 Singer/artist Bobby Goldsboro is a self-taught oil painter. (PHOTO: Bobby Goldsboro)
The popular singer from the 1960s, 70s and a bit of the 80s is coming to Tucson March 24, but a concert is not the only reason why the pop and country star is visiting our community. Music is secondary now to Goldsboro's new love.
It's been a long time since Bobby Goldsboro has had a number one hit. In fact, it's been more than 40 years . While he had many chart-topping pop and country hits throughout three decades, beginning in 1960s, Goldsboro is probably best known for his song "Honey," which peaked at the top of both charts in 1968.
"The very first take, we knew we had cut a monster," he says. "The full orchestra was there, the violins, the horns, the background singers, the rhythm section...and I would sing with them," Goldsboro says. Nowadays, most songs are recorded with separate tracks and mixed together.
Watch Bobby Goldsboro Perform "Honey"
Goldsboro's other chart-topping notable hit was "Watching Scotty Grow," written by Mac Davis. He also had a string of Top 40 songs, including "Summer (The First Time)," "See the Funny Little Clown," "Little Things" and "Voodoo Woman."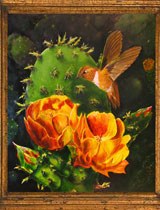 Goldsboro's oil painting "Rufous & Cactus" (PHOTO: Bobby Goldsboro)
Now, music has taken a backseat to Goldsboro's oil paintings, a skill he says was self-taught.
"The day I turned 65 is when I went out and bought everything and started painting and now I paint every waking minute," Goldsboro says. "It's called realism, representational art. If you look at it, you know what you're looking at." Some of Goldsboro's painted subjects include hummingbirds, landscapes, flowers and horses.
Goldsboro gets a rare opportunity to perform and sell his artwork at the same time, which brings him to Tucson next weekend. "I only do a half a dozen concerts a year. Now, I don't let it get in the way of my artwork," he says.
Goldsboro will perform some his music, March 24, from 4 p.m. until 5:30 p.m., followed immediately by a two-hour reception and art show at the Arizona-Sonora Desert Museum's Warden Oasis Theater. Proceeds will benefit the museum.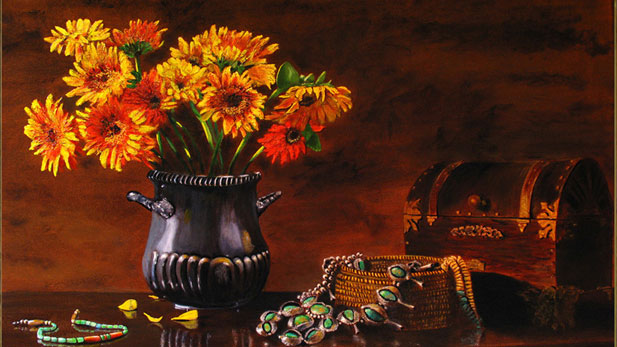 Goldsboro's oil painting "Daisies & Squash Blossoms" (PHOTO: Bobby Goldsboro)
/br>