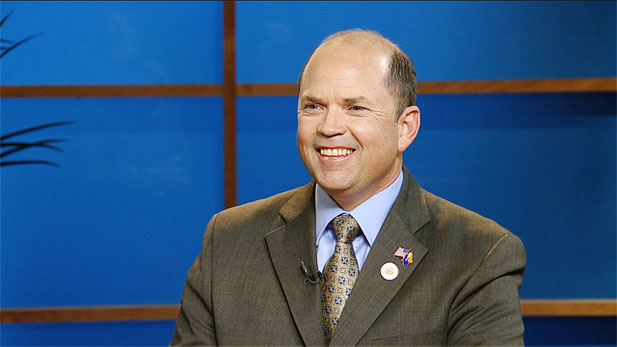 PHOTO: AZPM
Republican Frank Antenori, candidate in the Congressional District 8 special election.
Republican state Sen. Frank Antenori says he is ready to go to Congress because he worked on a team that balanced the state budget during tough economic years.
Antenori says he wants to take some of the skills he used during the state budget crisis to help solve the federal budget crisis.
"Our country is facing a huge budget deficit, not unlike the one that was facing Arizona, and I felt that I could take the experiences that I had in the Legislature ... and be able to help balance the federal budget," he said.
The retired Army Green Beret is now a program manager at Raytheon Missile Systems in Tucson, and he says his military experience taught him to multi-task, which is one of the reasons he hasn't stepped down from his state Senate seat while running for Congress.
Like the others in the race, Antenori is running in the Congressional District 8 special election this spring and the Congressional District 2 election in the fall.
"That void needs to be filled by someone with experience," Antenori says.
He says he delivered on the promises he made during his Senate run in 2010, which is why voters should trust him to do the same in a federal office.
Antenori is running against fellow Republicans Martha McSally, Jesse Kelly and Dave Sitton.
Watch the full interview with Antenori: