UPDATE: 3/21/12 12:01 p.m.
MEXICO CITY (AP) — Despite ten aftershocks, there are still no reports of any fatalities from yesterday's magnitude-7.4 earthquake in central and southern Mexico.

The quake damaged hundreds of homes, and it sent people fleeing in panic from swaying office buildings. A Mexican official says eleven people were injured, including two in the capital.

Seismologists say the damage was reduced in part by the improved construction in Mexico City in the aftermath of a 1985 quake. Also, there are no tall buildings in the mountainous rural area where the quake was centered.
---
The Associated Press reports a strong earthquake shook central southern Mexico, causing buildings to sway in Mexico City and sending frightened workers and residents into the street.
There were no reports yet of major damage or injuries. The U.S. Geological Survey put the intensity of the quake at 7.6. It was centered in the Mexican state of Guerrero.
Tucson musician Brian Lopez felt the quake in Mexico City, where he's playing as a hired guitarist in a music festival.
"I felt this wall start moving ... and then it just got really, really violent and then I literally saw the whole room move left and right," Lopez says.
Phone lines were down when AZPM tried to reach Lopez, but we communicated with him via Skype. Hear his unedited account below.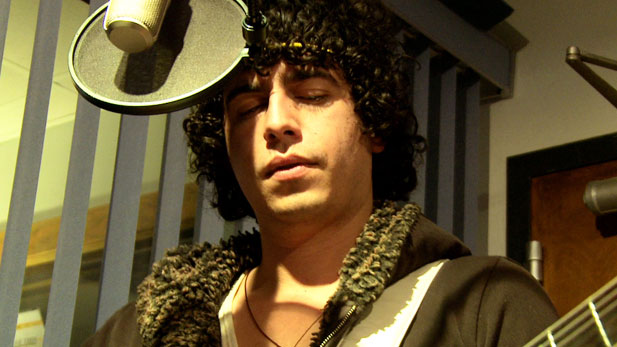 Tucson musician Brian Lopez in the studio in an AZPM file photo. He is in Mexico City, where he felt Tuesday's quake.
*The Associated Press and Fernanda Echavarri contributed to this report. *