Steve Martin once said, "comedy is not pretty," and the quartet of female comedians who make up Women Fully Clothed would probably agree. They all paid their dues as members of Toronto's iconic comedy group Second City.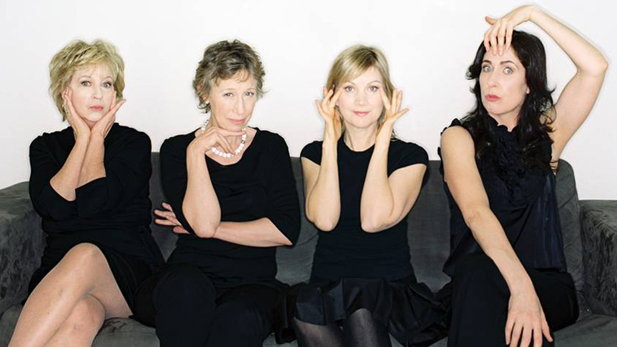 Baring it all for a good laugh, Women Fully Clothed are (from left to right) Jayne Eastwood, Robin Duke, Kathryn Greenwood, and Teresa Pavlinek. (PHOTO: Montalvo Aers Center/ montalvoarts.org)
Doing improv comedy on stage can be a tricky thing, as we learn from Teresa Pavlinek. In addition to being a member of Women Fully Clothed, she says she's built up a list of comedy successes in her native Canada. But even though not much of Teresa's work has made it this far south, Teresa herself appears at the Fox Tucson Theater March 17 with Women Fully Clothed. She promises an evening of comedy made pretty.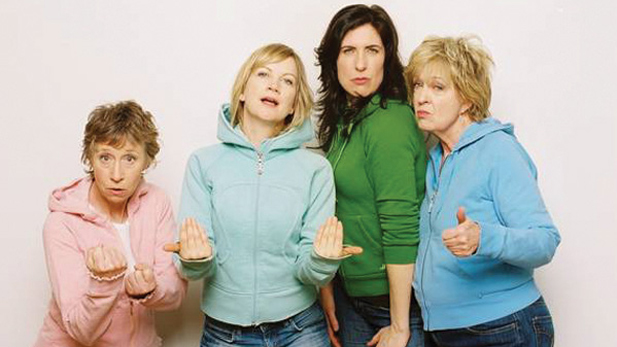 Women Fully Clothed are (from left to right) Robin Duke, Kathryn Greenwood, Teresa Pavlinek, and Jayne Eastwood. (PHOTO: The Music Hall (themusichall.org))