Set in 1951 in the fictional town of Hickory, Indiana, Gene Hackman stars as Norman Dale, who moves to Hickory to teach at the high school and coach the basketball team. Dale arrives with a tarnished coaching reputation, facing what many believe is his last chance to succeed.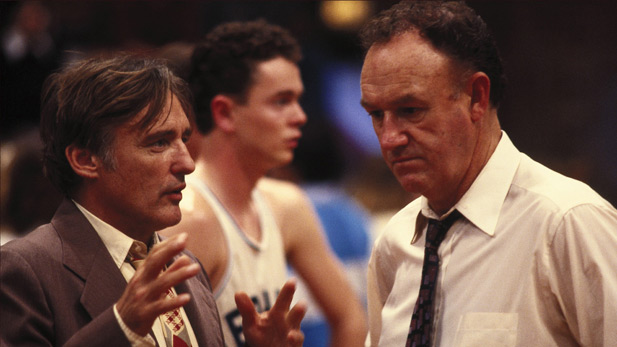 (PHOTO: MGM)
This 1986 movie is loosely based on the true story of a high school basketball team from the small town of Milan, Indiana who won the 1954 Indiana high school state championship. Milan High School, with an enrollment of 161, is the smallest school to ever win a single-class state basketball title in Indiana.
Hoosiers, Wednesday at 8 p.m. on PBS 6.