The Girl Scouts of Southern Arizona will host a centennial gala Saturday in Tucson to mark the 100th anniversary of the national organization.
Debbie Rich, CEO of the Southern Arizona branch of Girl Scouts, says the festivities at Casino Del Sol Resort will honor notn only 100 years of Girl Scouting but the Year of the Girl, aimed at empowering young women.
Girl Scouts strives to support girls in their development for equal and balanced leadership in society, Rich says.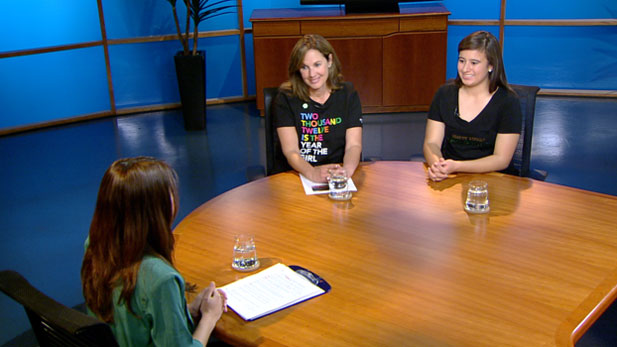 PHOTO: AZPM
Debbie Rich (left), Girl Scouts of Southern Arizona CEO, and Girl Scout Angel Rodriguez, are celebrating the 100 year anniversary of Girl Scouts of America.