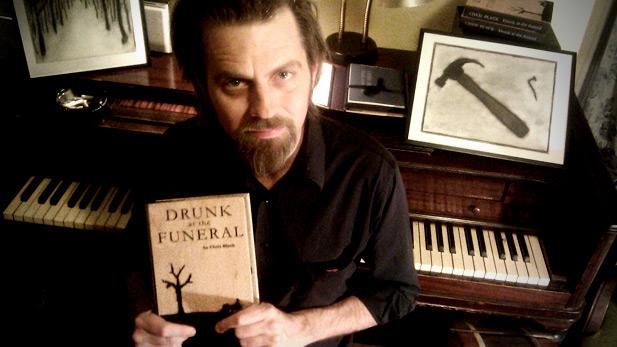 Chris Black is a composer and multi-instrumentalist who came to Tucson from Austin, Texas in 2007. Since his arrival, he's been involved with music ranging from a gypsy-thrash duo to masterminding a series of chamber music concerts involving local rock musicians as composers and student classical musicians as the orchestra.
His latest album is called Drunk at the Funeral, a series of original compositions for piano and percussion that reveal yet another aspect of Chris's musical vision. This self-released project has been made available to the public in at least five different ways, including as a download, a standard CD release, or a limited edition "illustrated album" that includes an annotated score and bonus art housed in a specially designed, handcrafted wooden box.
Listen: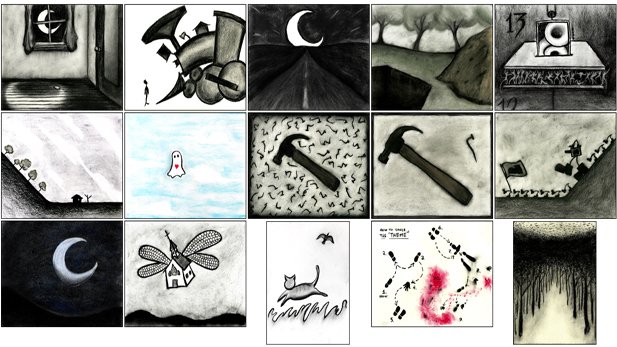 Some of Chris Black's original art for the album, with illustrations for each composition.
Chris Black will be presenting the next installment in his Chamberlab series on May 19th, 2012 at Club Congress. Composers include Chris Black, Dante Rosano, Marco Rosano, and Benjamin Degain, all writing music for piano, bassoon, contra bassoon, violin, double bass, vibraphone, and Wurlitzer organ.