What is consciousness?
If Christopher Maloney can't explain it, what chance might most other people have?
Maloney is head of the University of Arizona Department of Philosophy, and when asked to explain consciousness as part of understanding what the UA's 10th Biennial conference on the topic will be about, Maloney says:
"I wish I can give you an answer."
Better to go to the conference, themed this year as "Toward a Science of Consciousness." It will run April 9-14 at Loew's Ventana Canyon Resort and Hotel on Tucson northeast side.
But consciousness costs -- $495 for regular atrendees, $395 for students.
Maloney says attends the conference every two years to get a better understanding of the science and the spirituality behind consciousness.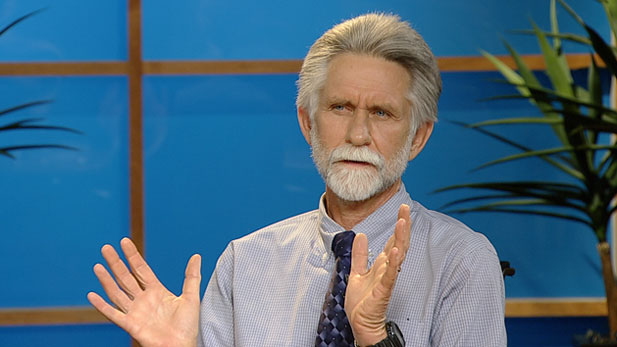 PHOTO: AZPM
University of Arizona philosophy department head Christopher Maloney