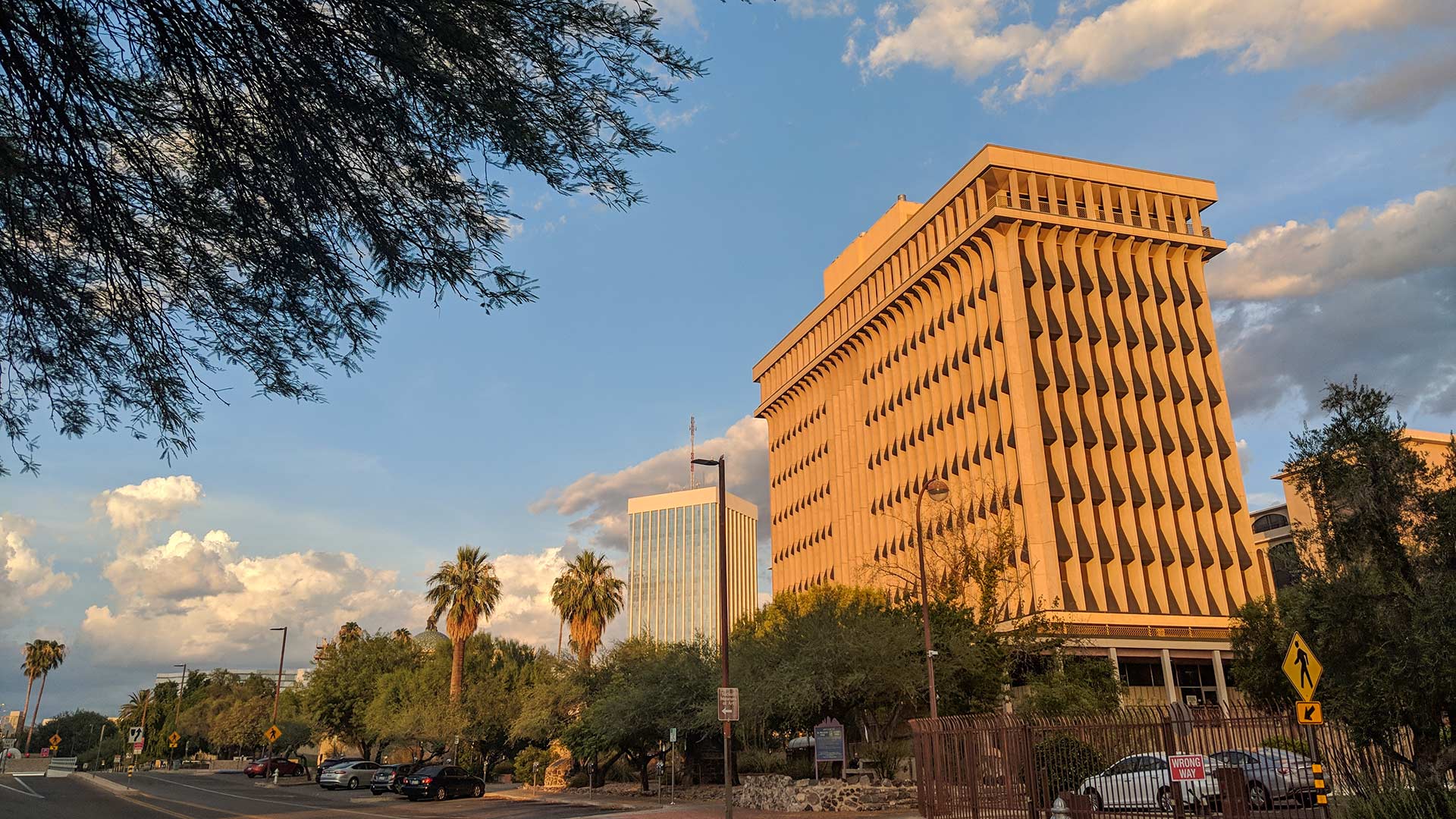 Tucson City Hall
Nick O'Gara/AZPM
The Tucson City Council Monday appointed former council member Karin Uhlich to the Ward Three council seat she held for twelve years.

The council called a special meeting to choose a replacement for council member Paul Durham, who submitted his resignation on February 1, citing personal reasons. Durham and Mayor Regina Romero nominated retired council member Uhlich for the job, and the city also took applications from the public.

Uhlich represented Ward 3, on the city's northwest side, from 2005 to 2017.
Seven people applied, and by Monday night the field was narrowed to Uhlich, Michael Crawford, another former Council member, and Bonnie Poulos, a scientist and community activist.
Each candidate made a statement and answered questions from the council. Uhlich said she's already started following issues the council is dealing with. "My studies have begun and will continue and I would hope to join as a colleague who can help our community make progress together," she said.
The council voted unanimously to appoint Uhlich effective immediately. She will serve at least until this December, longer if the state supreme court forces Tucson to change its election schedule, as the state wants. The council required all applicants to promise they would only serve until the end of Durham's term, and not run in the next election.