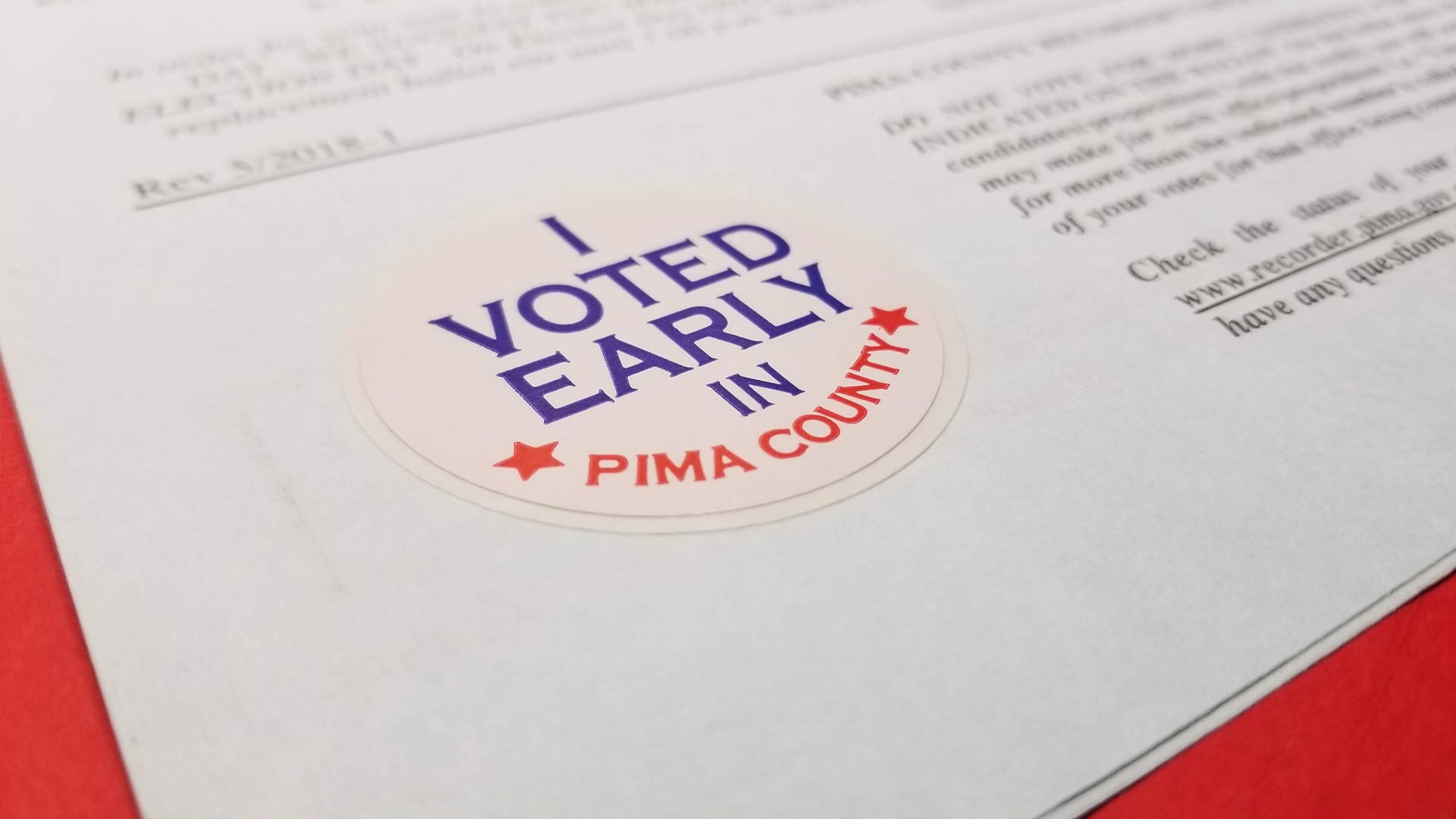 Pima County encourages voters to vote by mail in this year's elections.
AZPM
The Permanent Early Voting List (PEVL) in Arizona would no longer be permanent under legislation passed Tuesday by the Arizona Senate.
Senate Bill 1485 would make inclusion on the PEVL contingent on voting early at least once every four years in either a general election or a primary. Voters on the list who did not meet that criteria would be contacted by their county to see if they want to remain on the list.
"You can respond to the notice by signing it, if you respond and sign to it that will reaffirm your participation," said Sen. Michelle Ugenti-Rita, R-Scottsdale, the bill's sponsor explained on the floor of the Senate.
The PEVL automatically sends voters an early ballot in the mail.
Democratic Senators, including Senate Minority Leader Rebecca Rios, D-South Phoenix, saw the bill not as a way to clean up the voter rolls but as a reaction to who won the Presidential race in Arizona.
"I guess I've come to call it sore loser legislation," Rios said.
Other Democrats said the proposal will reduce voter participation.
"Of course, we want more engagement, but we don't require in the United States people to vote and so taking people off the list for punishment ends up being a punishment for them not voting," said Sen. Kirsten Engel, D-Tucson.
The voter suppression argument made by Democrats struck close to the bone for some Republicans who threatened to call points of order on Democrats when they made those claims.
"We have made voting in Arizona as convenient as we can and if you put us next to most states in the country, we do better than most. Some states don't allow early voting at all," said Sen. J.D. Mesnard, R-Chandler.
Arizona has a long history with early voting. During the August primary, more than 80% of voters cast early ballots and during the General Election in November that number was more than 70%. Most of the early ballots in both elections were cast by mail, though the state does not make a distinction between early votes cast in person or by mail.
The bill still must pass muster with the full House and Gov. Doug Ducey, who championed Arizona's early voting system to President Donald Trump during the campaign season.