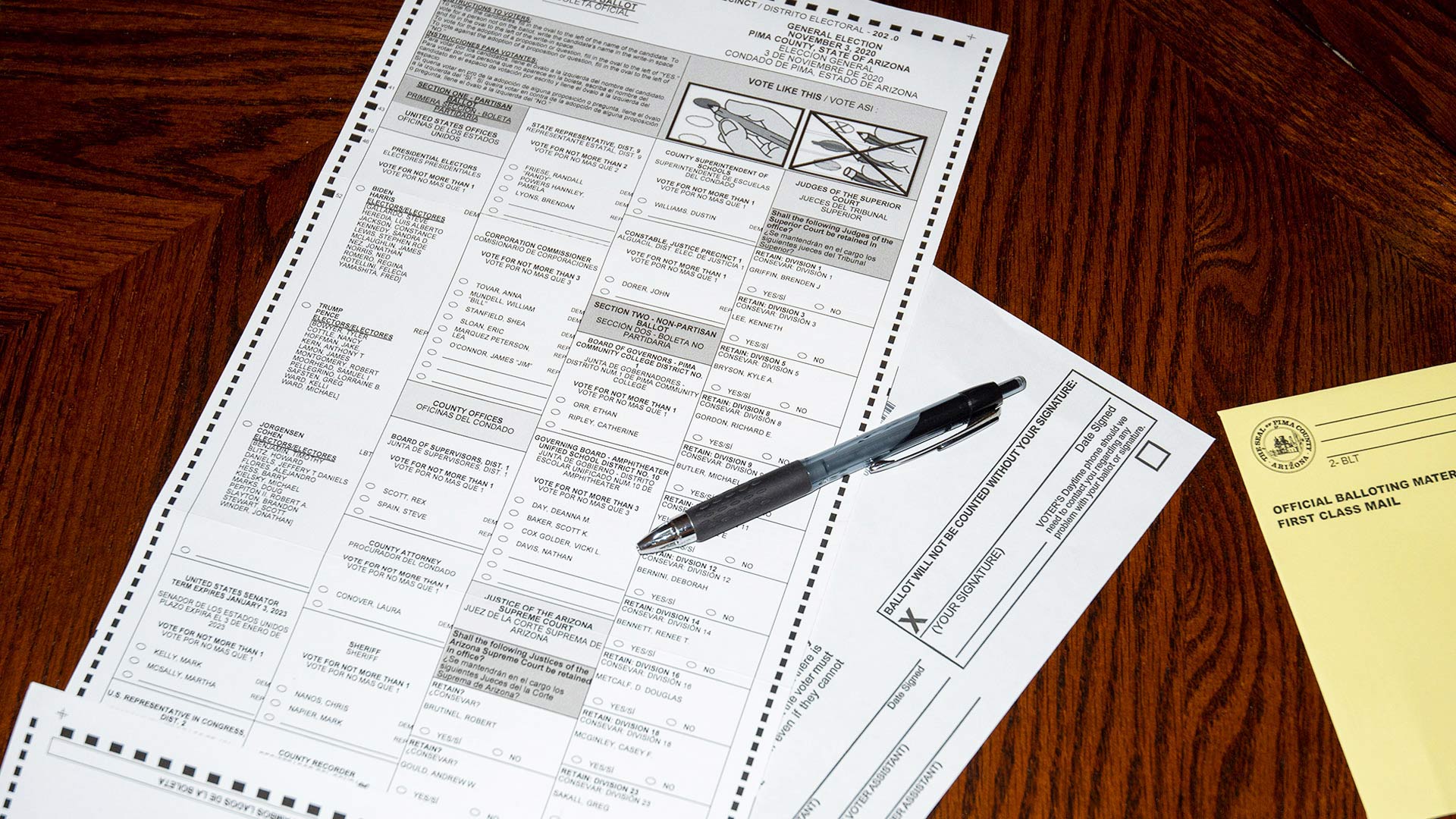 An Arizona mail-in ballot from the 2020 election.
CM Greer/AZPM
The Arizona Senate Monday approved setting aside money to investigate suspected voter fraud, in a debate that saw tempers flare. The Senate also approved more required steps for voters casting their ballots by mail.
Senate Bill 1652 allocates $1 million for Attorney General Mark Brnovich to investigate anti trust and "voter integrity" issues, even though the state has had only about 20 voter fraud convictions in the last decade.

Democrat Jamescita Peshlakai said the Republican majority was spending money on a non-existent problem instead of addressing the state's real problems, such as a lack of housing in her district. "This is just throwing money out the window to continue a false narrative," she said.
Republican Michelle Ugenti-Rita took umbrage at Peshlakai's comment, and said the Republican majority was being accused of racism, resulting in a brief shouting match between the two. "The public wants secure...the public...do not interrupt me. I didn't interrupt you. I didn't interrupt you. Madam chair, i did not interrupt and I didn't call anybody by their name," Sen. Ugenti-Rita said as Sen. Peshlakai repeatedly attempted to interrupt her.
When things calmed down the bill passed on a 16 to 14 party line vote, as did a later bill, SB 1731 requiring those who vote by mail to include an affidavit with identification such as a driver's license number. Democrats argued the additional burden on voters was a sign of systematic racism in the legislature.
Both bills now go to the state House for consideration.