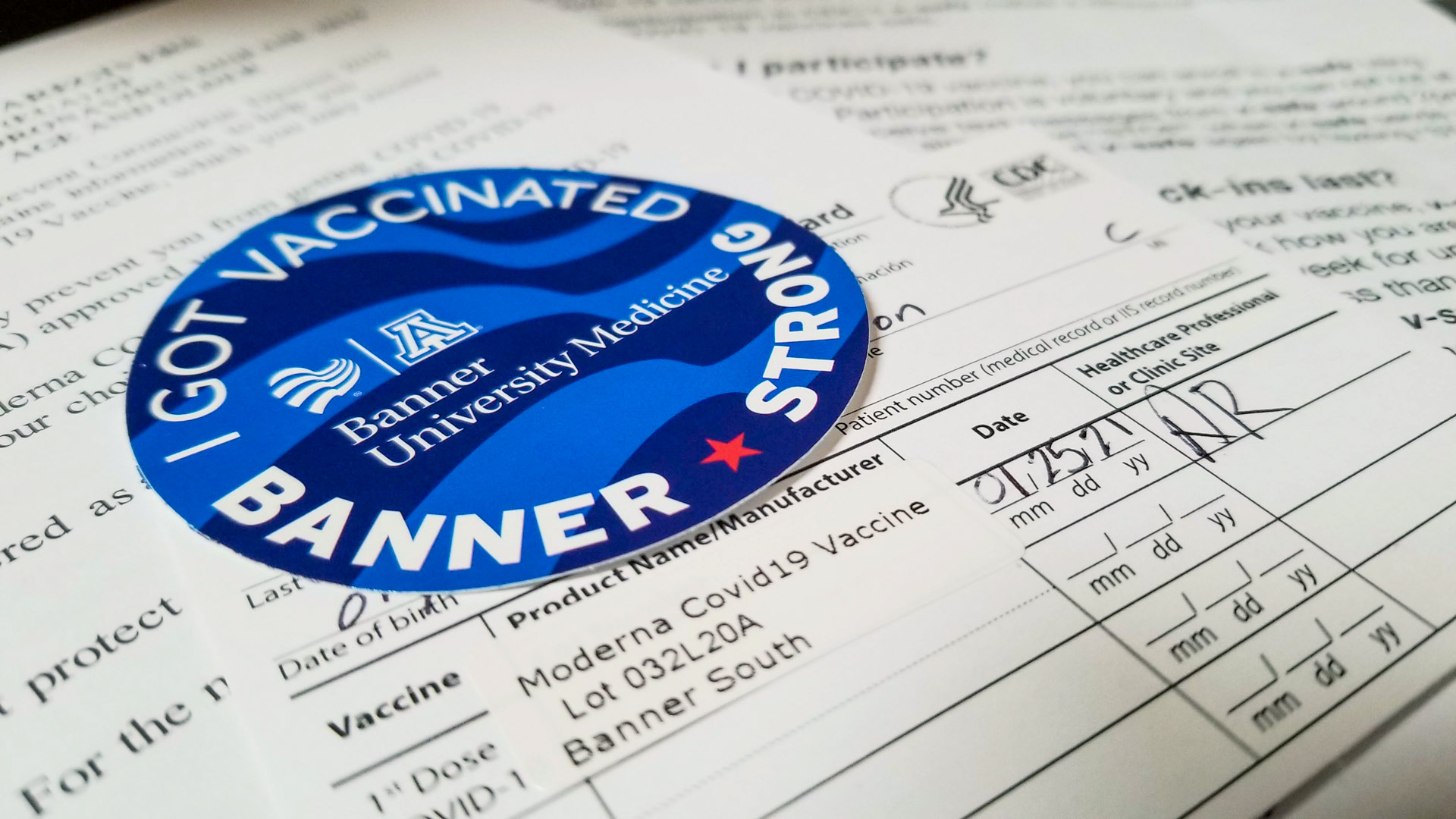 A COVID-19 vaccination record card is received following the administration of the Moderna COVID-19 vaccine at Banner University South.
AC Swedbergh/AZPM
More than 2.5 million people in Arizona have received at least one dose of the COVID-19 vaccine but according to the state, 8.7% of those vaccines have been given to Latinos.
Locally, the numbers are better, especially at the state-run vaccination pod at the University of Arizona.
"Of the people who have come to the university pod, 19% self-identified as either Hispanic, Latino, or Latinx," said University of Arizona President Robert Robbins.
In Pima County, about 14.5% of those vaccinated have identified themselves as Latino.
According to the U.S. Census Bureau, 31.7% of Arizona residents identify themselves as Hispanic or Latino.
Part of the explanation for the law numbers may be reporting because people getting the vaccine are not required to list their race or ethnicity.
According to the state, nearly 16% of people getting vaccinated are listed as race unknown. In Pima County that number is 25%.
Health officials are worried about the Latino and other underserved populations not getting access to the vaccine.
Pima County officials are using mobile vaccination vans and pop-up sites to target specific populations that may not be coming to the large vaccination sites or community health centers.