When the Tucson Padres came to the Old Pueblo last year, it was supposed to be only for one year. But the team is back for year two and maybe more, according to team officials.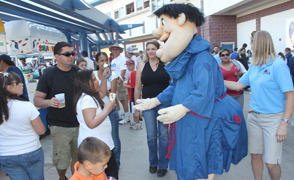 When the season ended last year, the Padres were far out of first place, but thousands still packed the stands at Kino Veteran's Memorial Stadium. The Padres hope to build on the momentum.

The Padres are the Triple-A team for the San Diego Padres, which means there's a good chance of getting an up-close look at a soon-to-be Major League ballplayer. Last season, 24 players who wore the Tucson Padres uniform made it to the Big Show.