The recent wildfire near Denver was a prescribed burn that got out of control. The fire is contained now, but it prompted U.S. Forest Service officials to temporarily suspend all prescribed fires in Colorado.
National Forest officials in Arizona continue to use prescribed burns to control dense overgrowth, particularly in areas that haven't had a wildfire in years. Forest managers are trying to stay ahead of the upcoming wildfire season, but still battling winter. A recent burn prescribed for near the Grand Canyon was cancelled because of snow.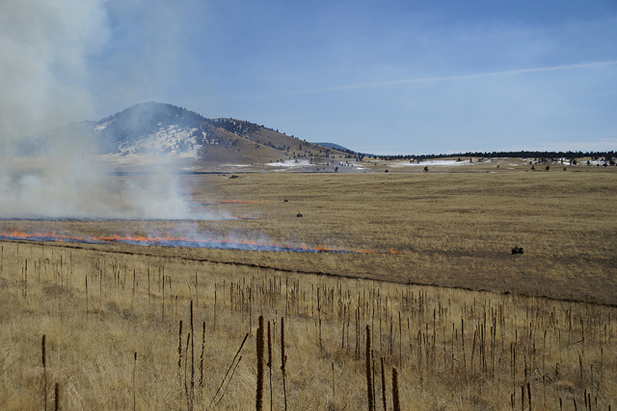 Photo: U.S. Forest Service
A Kaibab National Forest prescribed burn at Government Prairie west of Flagstaff.
Sandra "Punky" Moore is the Fire Information Officer for the sprawling Kaibab National Forest in northern Arizona. She talks about how forest managers monitor prescribed burns and how they measure whether the burn's objectives have been met.
More resources:
National Interagency Fire Center
Inciweb fire information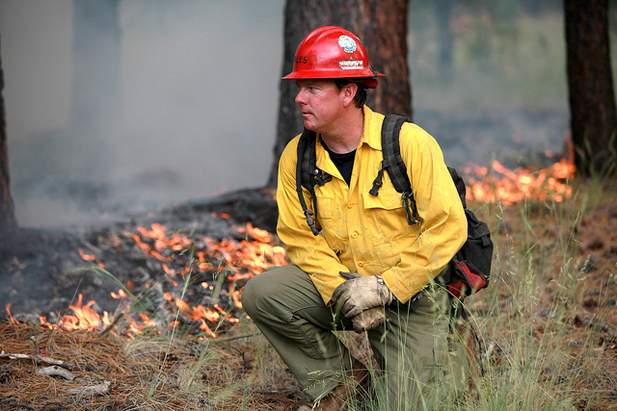 Photo: U.S. Forest Service
A Kaibab National Forest fire crew member keeps an eye on the 2011 human-caused Beale Fire.