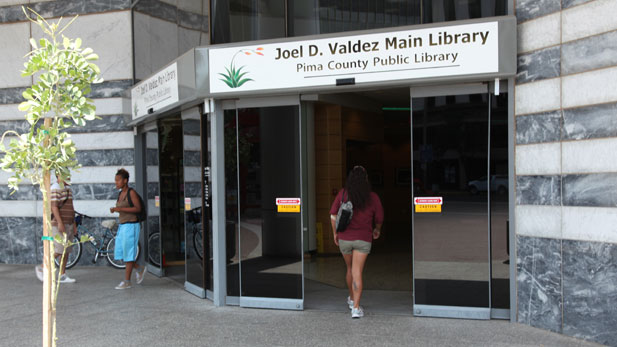 PHOTO: Robert Rappaport
If you've been putting off paying your library fines, you have an opportunity this week to trade them for food.
The Pima County Public Library today kicked off "Food for Fines Week" to benefit the Community Food Bank of Southern Arizona.
"It allows people to bring in food items and have a dollar waived for each non-perishable food item that they donate. We have 28 different libraries, so we make it really convenient to do just that," says Kenya Johnson, library spokeswoman.
Food donations will waive only fines for overdue books, not for lost or damaged items, Johnson says.
The library asks that customers do not donate food in glass containers, opened items or food that has passed its expiration date. The maximum fine reduction is $10 per account, through Saturday.
Last year, "Food for Fines" generated 11,422 food items for the Community Food Bank.