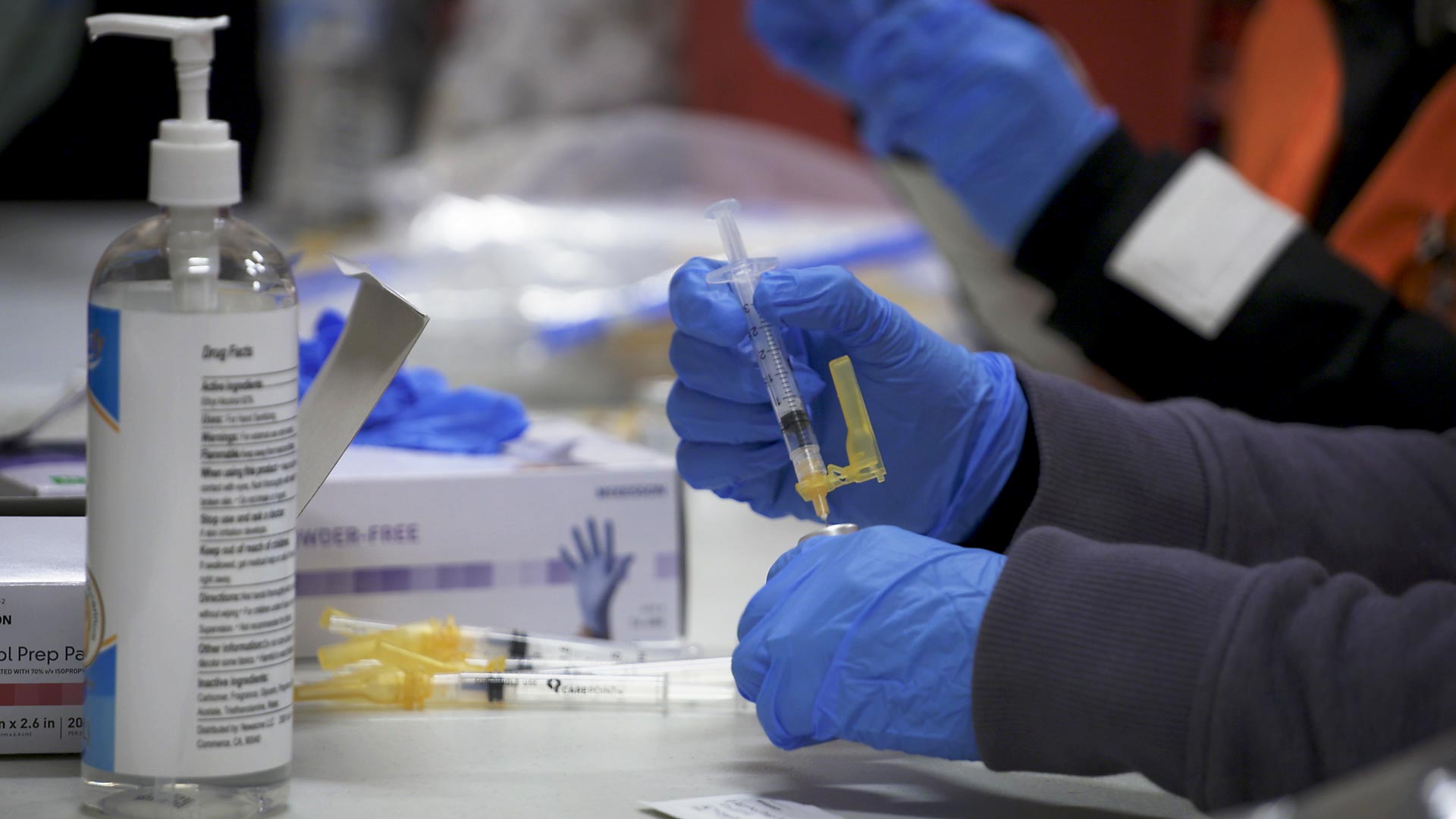 A health care worker prepares doses of the COVID-19 vaccine at a vaccination event in Globe on March 13, 2021.
AZPM Staff
Tucson Medical Center is moving its outdoor COVID-19 vaccination clinic inside to the Morris K. Udall Center at Udall Park April 19 due to increasing summer temperatures.
According to a press release from Tucson Medical Center, the staff administered more than 100,000 doses over the first four months of the COVID-19 vaccination effort.
"TMC has been an invaluable partner since the start of the vaccination efforts in Pima County," said Pima County Health Director Dr. Theresa Cullen. "Moving their site indoors as temperatures rise will continue to best serve the community and all those workers and volunteers who have helped make their operations so efficient."
Hours of operation:
April 19-24: Monday-Friday 8 a.m. - 5 p.m., Saturday 8 a.m. - 2 p.m.
April 26 onward: Mondays 8 a.m. - 5 p.m., Tuesdays and Wednesdays 8 a.m. - 7 p.m., Thursdays and Fridays 8 a.m. - 5 p.m.