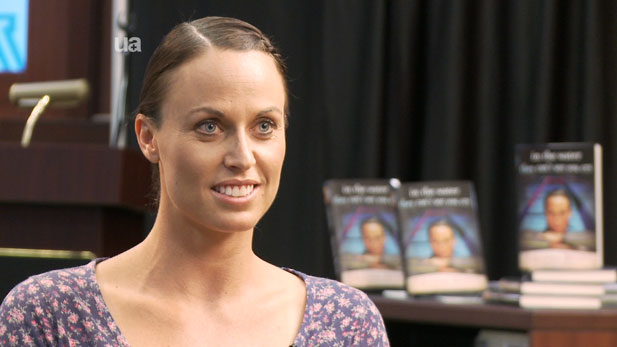 During a two-week book tour, seven-time Olympic medalist Amanda Beard stopped by the University of Arizona Bookstore to autograph copies of her new memoir, "In the Water They Can't See You Cry."
In her memoir, Amanda opens up about the struggles she faced while in the spotlight, including cutting and bulimia.
Amanda is an alumna of the UA and a former member of the university's women's swimming and diving team. UA+ sat down with Amanda to talk about her memoir and experience at the UA.

Producer: Melanie Huonker | Videographers: Jon Dineyahze, Anna Latta | Editor: Anna Latta