Four Republicans face off Tuesday in the Arizona Congressional District 8 special primary election.
The winner will face a Democrat and a Green Party candidate in the June 12 special election to fill the seat vacated by Gabrielle Giffords. She resigned in January, saying she needed to concentrate fully on recovery from a gunshot wound to the head suffered in the Jan. 8, 2011 Tucson shootings.
Seeking the GOP nomination in CD8 are: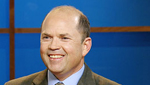 -- Frank Antenori (left), a state senator from Vail. He is Senate minority whip and a retired Army Green Beret who works as a program manager at Raytheon Missile Systems.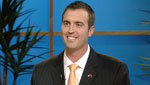 -- Jesse Kelly (right), who lost the CD8 race to Giffords in 2010 by 4,000 votes. He is a manager in his family's Tucson construction business.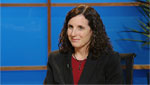 -- Martha McSally (left), a retired Air Force pilot. She attained the rank of colonel and was the first female pilot to fly combat missions in the war in Afghanistan.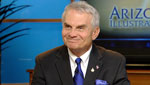 -- Dave Sitton (right), best known as a sportscaster. He is global marketing director for the University of Arizona Cancer Center and president of Enterprise Communications Group, an entertainment events and broadcast properties firm.
The four have appeared together several times, including a March 21 hour-long discussion on Arizona Public Media's Arizona Illustrated. They have largely agreed on the issues, calling for economic revival, heightened border security, repeal of the federal Affordable Care Act and reduction of the federal deficit.
The winner of Tuesday's balloting will face Democrat Ron Barber and Green Charlie Manolakis in CD8, which covers eastern Pima County, Cochise County and part of Santa Cruz County.
The June 12 election winner will complete Giffords' term, which expires in January 2013. All candidates in the special election have said they will run in the fall for the Congressional District 2 seat.
Under redistricting, CD8 changes to CD2 and will have a larger proportion of Democratic voters than does CD8.