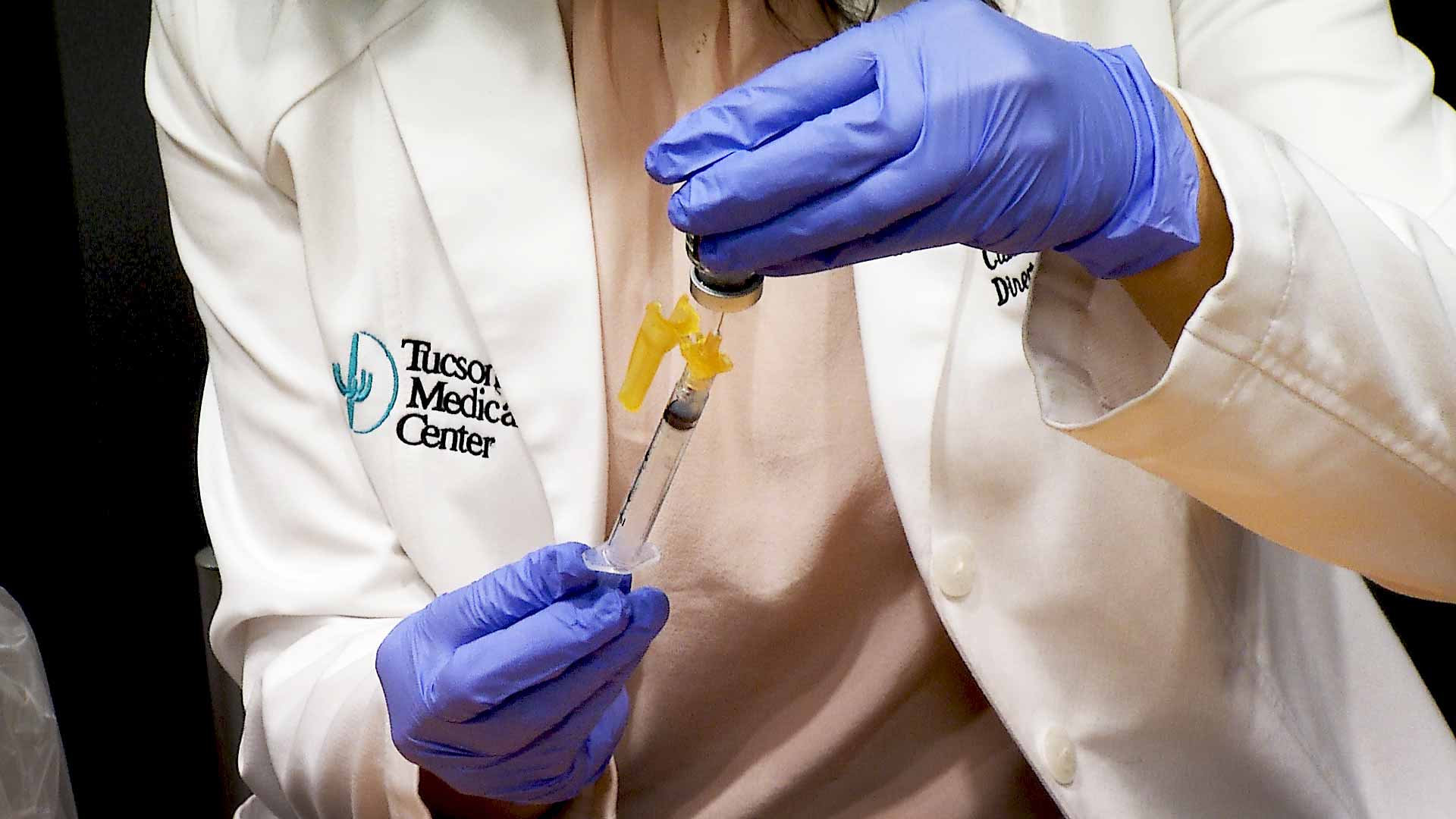 A health care worker at Tucson Medical Center fills a syringe with a dose of the COVID-19 vaccine. January 2021.
Robert Lindberg/AZPM Staff
The Federal Emergency Management Agency will finally roll out two mobile COVID-19 vaccination clinics in Pima County, more than a month after the county and the agency announced their partnership. The delay was caused by the need for approval from the state of Arizona.
The two mobile clinics, staffed by more than 70 federal personnel, will set up at various sites around the county for three days at a time.
The first clinics will open on May 3rd at the Pima Community College West and Desert Vista campuses.

Upcoming sites include area casinos, libraries and parks. Pima County has a complete list on its website
County Administrator Chuck Huckelberry says the schedule gives working people more chances to get vaccinated without having to leave work.
The clinics will offer both the Moderna and Janssen vaccines, and they will return to the same locations in 28 days for those who need a second shot.