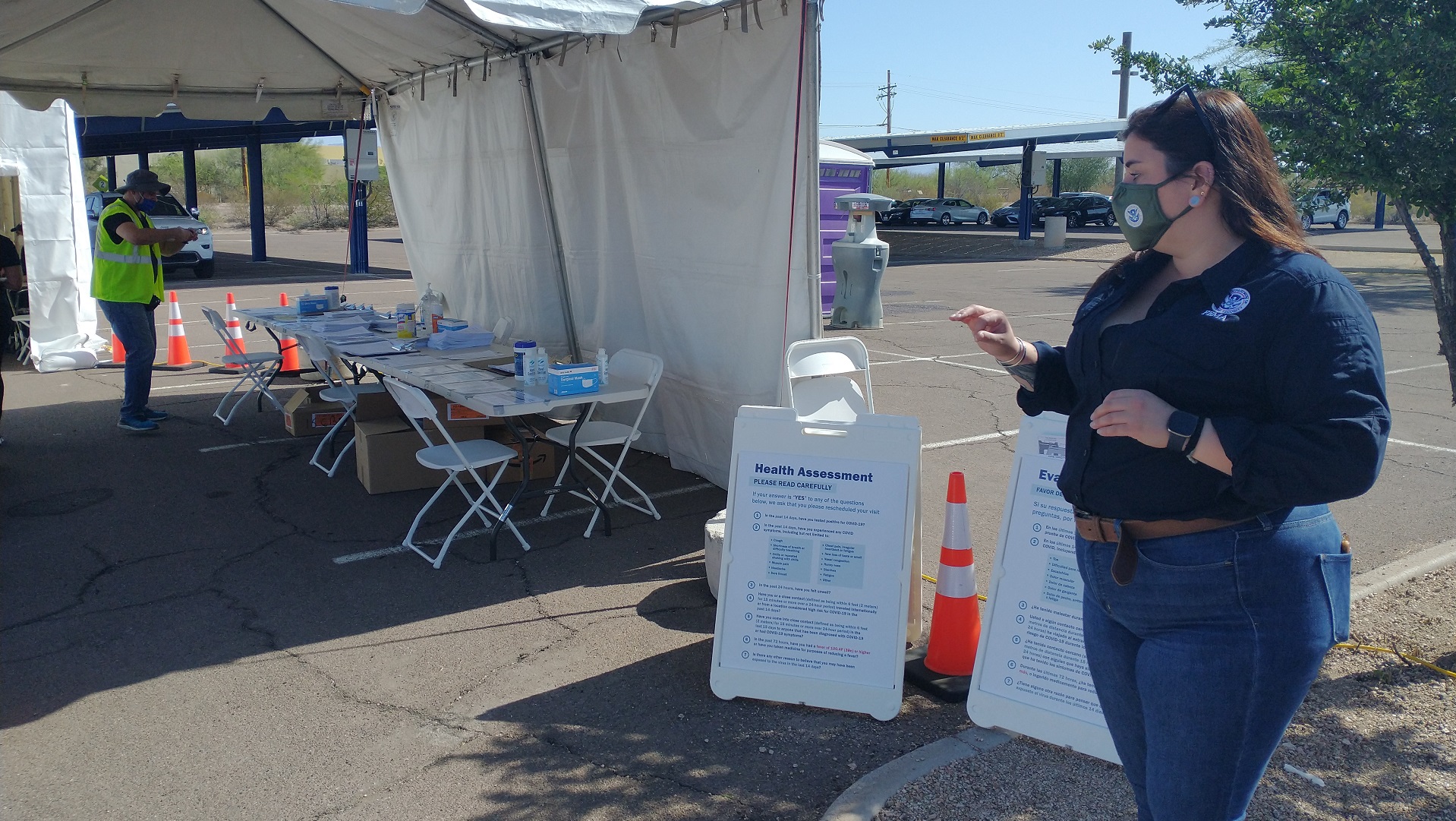 FEMA Operations Section Chief Mellisa Boudrye explains the workings of the registration area of a vaccination site managed by her agency at Pima Community College on May 3, 2021.
Steve Jess/AZPM
Two COVID-19 vaccination sites staffed by the Federal Emergency Management Agency opened Monday in Pima County.

The mobile "pods" will travel to outlying areas of the community, serving populations that might not get the vaccine otherwise. The first sites are at Pima Community College's Desert Vista and West campuses.
Regional FEMA Administrator Tammy Littrell says the mobile walk-thru clinics help lower the barriers for vaccination. "We'll go to the people. The people won't have to worry about coming to fixed facilities for vaccination. It's going to provide equitable access," Littrell said.
Officials at Monday's opening ceremony acknowledged that the initial demand for the vaccine has worn off. Sites like these will serve people who don't have easy access to clinics, and those who are vaccine-hesitant.

FEMA and Pima County wanted to open a large scale vaccination site a month ago, but state officials resisted, apparently concerned that FEMA would take doses away from the state's own highly-successful sites, like the one on the U of A campus. After weeks of negotiations, the state agreed to let FEMA set up two smaller mobile vaccination sites. No state officials showed up for Monday's opening ceremony.
The county health department has posted a list of the FEMA mobile vaccine sites here.