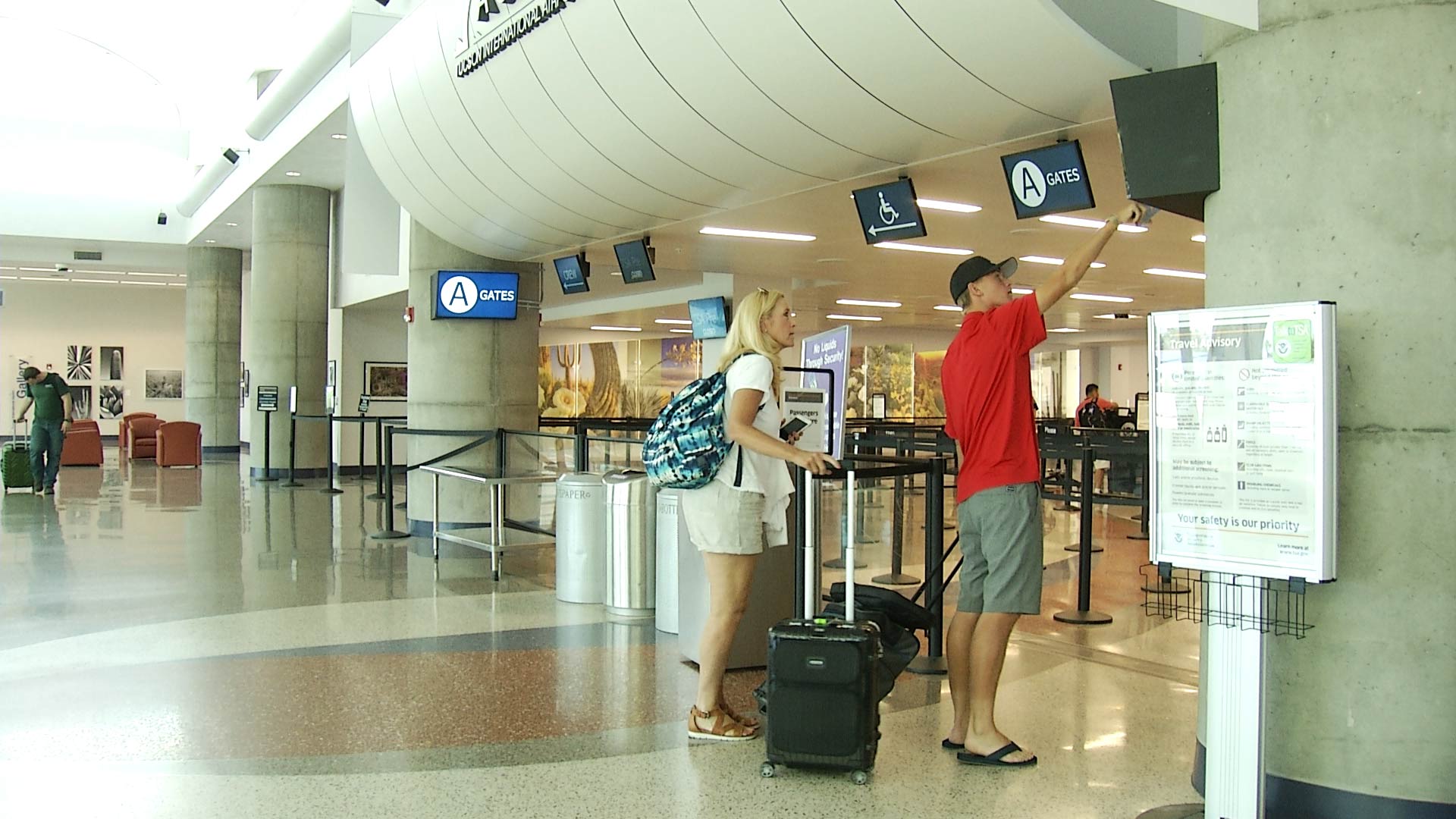 Passengers approach the remodeled security checkpoint at Tucson International Airport.
AZPM Staff
The infrastructure bill in Congress could mean money for Arizona airports. While negotiations between the White House and members of Congress, airport officials have a message for elected officials, keep the money steady.
The U.S. Senate subcommittee on Aviation Safety, Operations, and Innovation heard testimony, Wednesday, from the airlines, airports, and air traffic controllers about what they want to see in an infrastructure bill.
"The help that we need at Tucson International Airport, and at other airports across the nation really is with a reliable funding source and funding stream that isn't affected between federal fiscal years," said Danette Bewely, President and CEO of the Tucson Airport Authority.
Bewely told the subcommittee chaired by Senator Kyrsten Sinema, that the useful life of the Tucson International Airport terminal is about 20 years.
The senators also heard from air traffic controllers who told of problems with the control tower at Phoenix Sky Harbor Airport. They said the elevator in the facility often does not work, forcing controllers to walk up 20 flights of stairs to go to work.
Sinema is involved with a bipartisan group of senators trying to come up with an infrastructure plan that can pass both chambers of Congress.