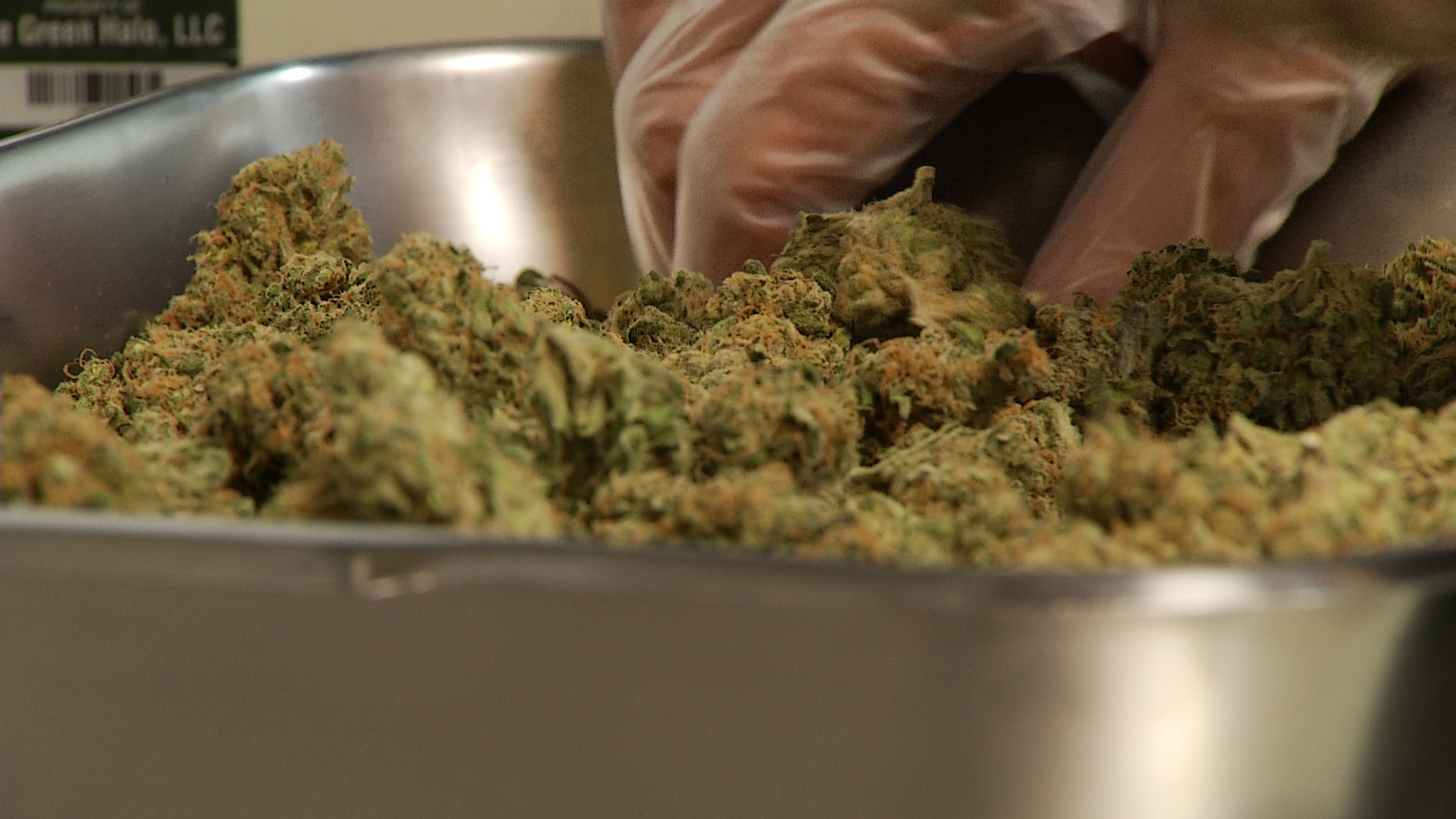 A dispensary employee weighing and portioning marijuana.
AZPM
Arizona residents have spent more than $195 million on recreational marijuana since sales became legal in the state on January 20, 2021, according to data from the Arizona Department of Revenue.
The data includes part of the month of June due to pending reporting deadlines.
Sales of recreational marijuana quickly climbed during the first months of the year and then leveled off a little over $50 million a month.
Medical marijuana sales are still outpacing recreational sales in Arizona. During the first six months of the year, medical sales in the state totaled $297 million, according to ADOR data.
Recreational and medical marijuana sales brought in more than $74 million in tax revenue for the state during the first half of the year. The tax data for June is incomplete because reports for the month are not due until the end of the following month.