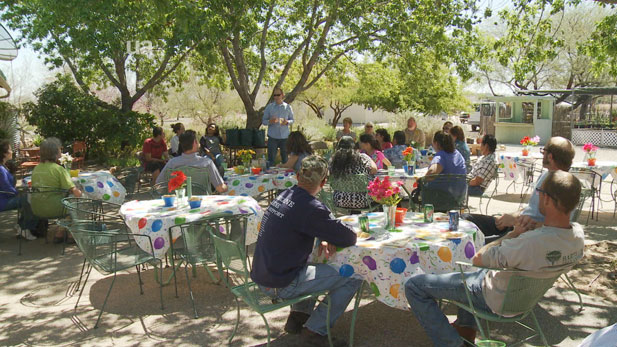 Instilling the importance of education is a must at an early age. Tucson Clean and Beautiful Director Joan Lionetti is doing just that by giving youth on probation a second chance and reasons to continue their education.

She created Youth Achieving Resource and Developmental Skills (Y.A.R.D.S.). The nine-week course teaches selected youth within the Pima County court system landscaping skills to help them get a job once they are out of the system.
The program is in its third year. The International Society of Arboriculture/ Western Chapter recently awarded Tucson Clean and Beautiful the Gold Leaf Award, for their success, innovation, and collaboration of the Y.A.R.D.S. program.
Professors and graduates from the University of Arizona teach classes throughout the program. One of those graduates is Lincoln Perino. The UA Environmental Science alumnus gave students a lesson in water harvesting.
To find out more about Lionetti and Perino's efforts behind the program, watch Melanie's Huonker's video that takes you to one of the Y.A.R.D.S.' classes.
Producer: Melanie Huonker | Videographers: Santiago Bahti, Jon Dineyazhe | Editors: Matt Ehrichs, Aaron Sandomire