The best folk music strikes a balance between staying true to tradition and changing to keep up with the times.
Arizona music fans will get a chance to find out what is current on the folk music scene at the 27th Annual Tucson Folk Festival, happening Saturday and Sunday in downtown Tucson.
Local and nationally known musicians will perform.
Musician Dave Firestine's enthusiasm for the many different styles that are considered "folk music" comes shining through in everything he does.
A regular performer at the Tucson Folk Festival for more years than he can count, Dave will be featured this year in two different bands: Puca, which he describes as purveyors of a kind of shape-shifting Celtic music, and The Privy Tippers, an acoustic dance band steeped in the southern string band tradition.
The Tucson Kitchen Musicians Association organizes the annual gathering, which this year features more than 20 hours of free, live acoustic music on five stages.
Featured headliners are BeauSoleil and Sabra Faulk, and other performers include past headliners Kevin Pakulis and John Coinman and special guests Ernest Troost and Tony Norris.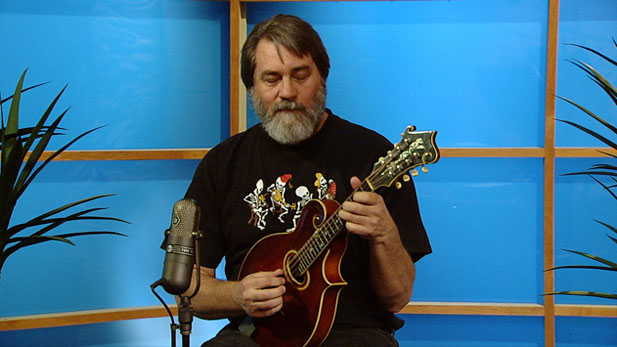 PHOTO: AZPM
Musician Dave Firestine will play with two bands at the Folk Music Festival.