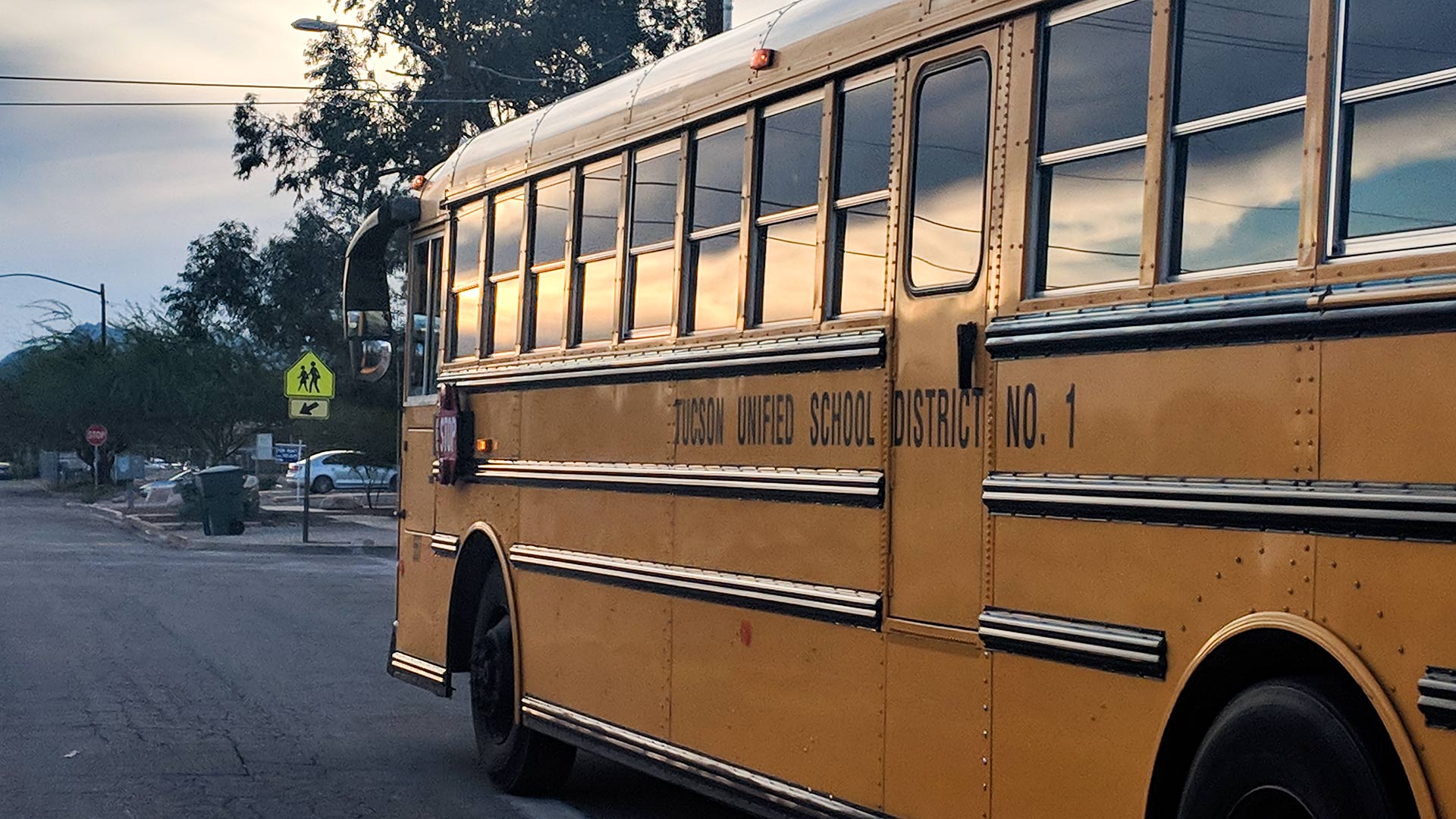 A Tucson Unified School District Bus.
AZPM
The Tucson Unified School District board voted Wednesday morning to require masks on its campuses. Read more here.
The Tucson Unified School District may be joining the list of districts statewide confronting the state legislature's ban on schools requiring masks or vaccinations.

The TUSD governing board has called an emergency meeting Wednesday morning.

The only action items on the agenda are a potential lawsuit to challenge the state's ban on mandated masks or vaccinations for COVID-19, and implementing any "COVID 19 mitigation strategies and expectations for employees."
The board will also take comments from the public during the open portion of the meeting, which starts at 8:15.
Two districts in Phoenix have already mandated masks, contrary to the law passed in the waning hours of the legislative session.
One of those mandates is headed to court. A science teacher filed suit against Phoenix Union High School District on Tuesday, asking a judge stop its mandate. Attorneys for the district will make their case at a hearing Wednesday.
Other districts may be considering similar mandates.
The Associated Press contributed reporting.