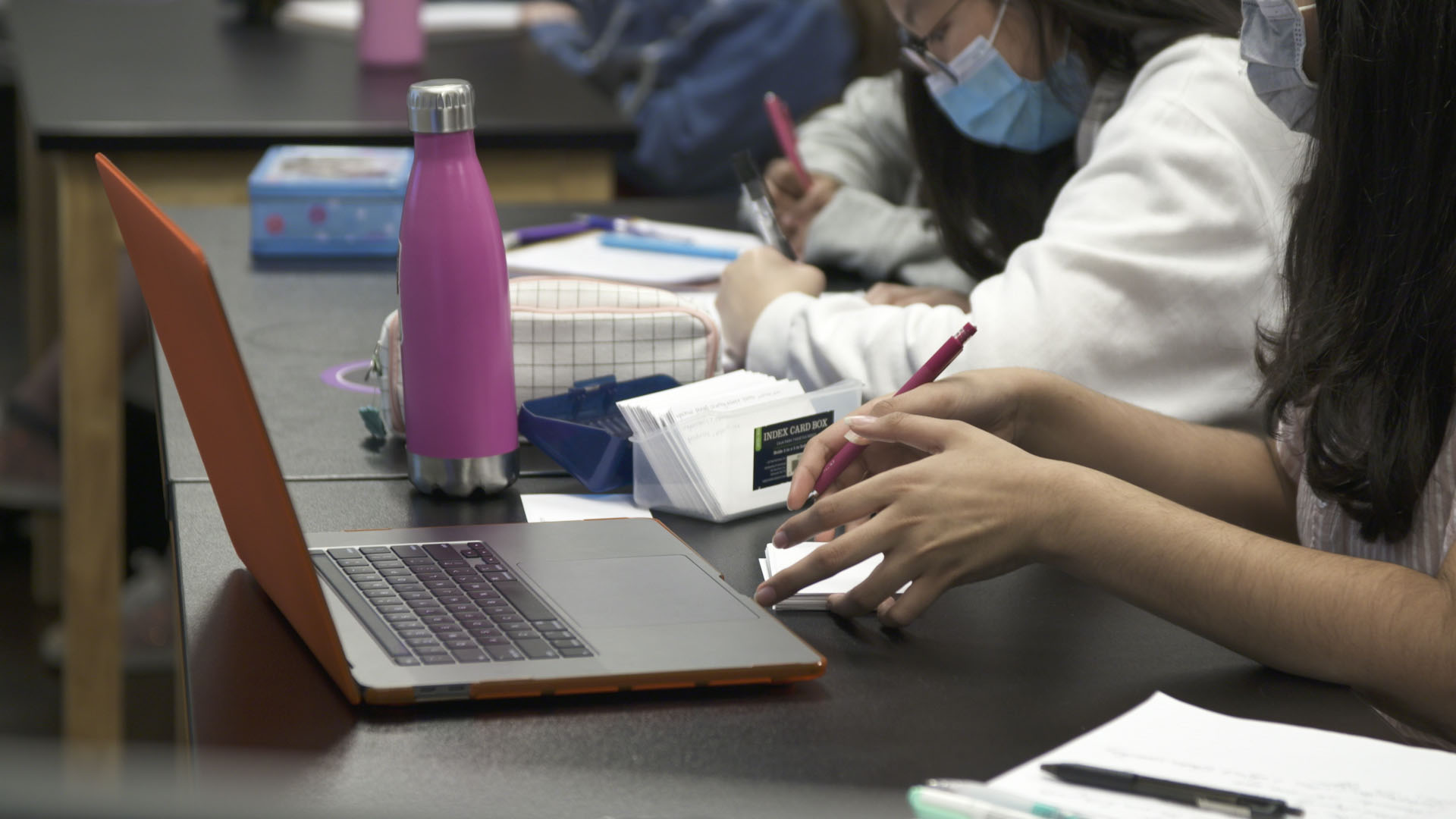 Children at school during the COVID-19 pandemic.
AZPM
With schools starting up and COVID-19 cases spiking in the county and state, the Pima County Health Department is advertising two COVID-19 vaccine clinics Saturday at local schools with more scheduled throughout the month.
Alice Vail Middle School within Tucson Unified School District will host its vaccine clinic from 8 a.m. to 2 p.m., while Salpointe Catholic High School plans to open its clinic doors from 10 a.m. to 4 p.m. Appointments are not necessary, according to the health department.
Both clinics will have Pfizer, Moderna and Johnson & Johnson vaccines, but Pfizer's vaccine is the only one approved for people 12 and older.
TUSD's governing board passed a mask mandate Wednesday, in defiance of the state law banning such policies in schools. Salpointe will also be requiring students and employees to wear masks indoors.
Earlier this week, Pima County School Superintendent Dustin Williams called on Gov. Doug Ducey to rescind the law and said "schools need local control."
A spokesperson for the Pima County Health Department said Friday that schools have reported 212 COVID-19 cases from July 20 - Aug. 5.
Alice Vail Middle School
5350 E. 16th St.
Saturday, Aug. 7
8 a.m. - 2 p.m.
Salpointe Catholic High School
1545 E. Copper St.
Saturday, Aug. 7
10 a.m. - 4 p.m.