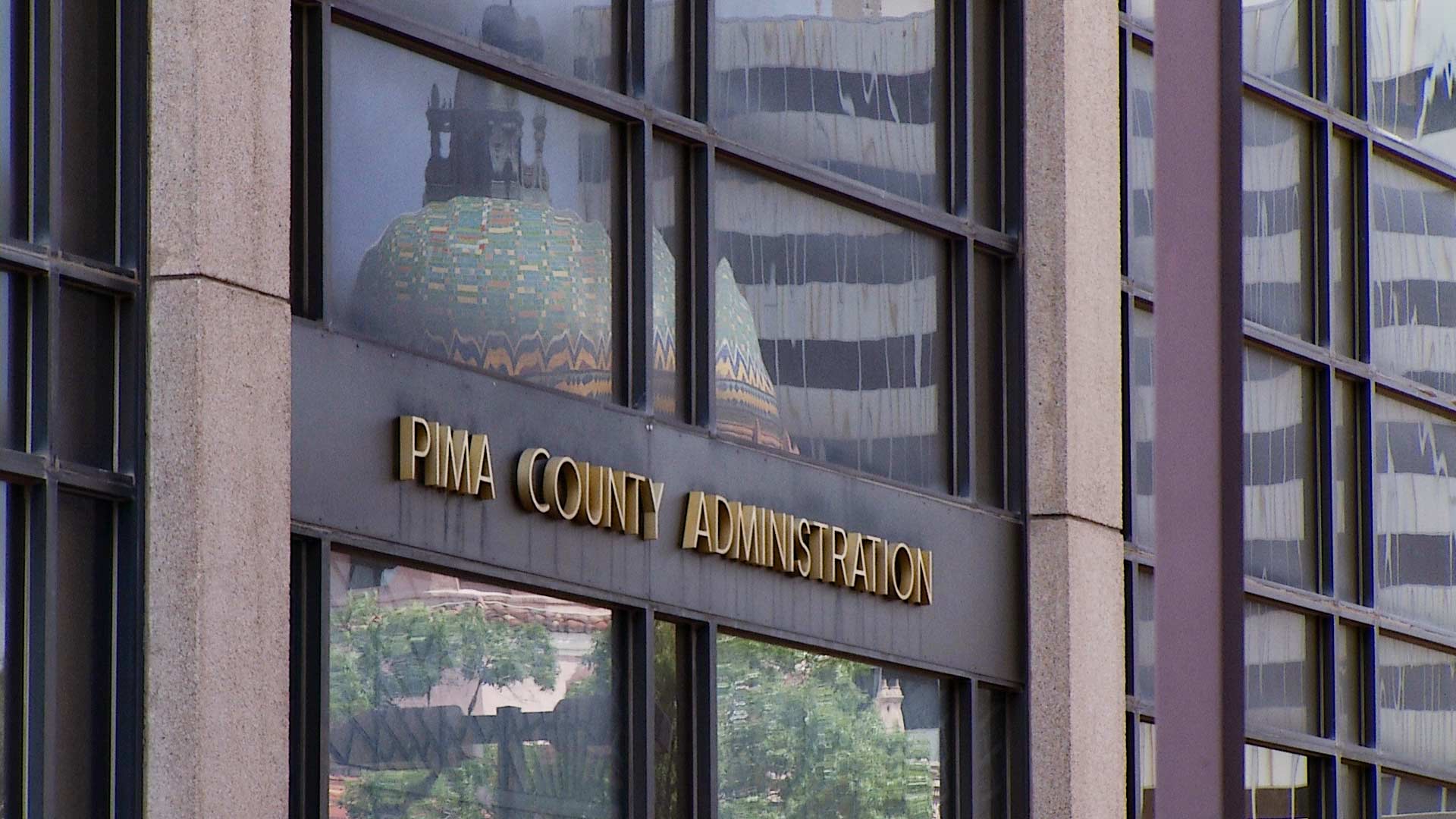 The Pima County Board of Supervisors meets at the County Administration Building in downtown Tucson.
AZPM
Pima County Supervisors bowed to the state legislature and Governor Doug Ducey on Tuesday, voting down several measures designed to challenge state leaders over their positions on the COVID-19 pandemic.
The board rejected a proposal by County Administrator Chuck Huckelberry to require vaccinations for all its employees.
Supervisor Rex Scott said it would be an empty gesture, since the state has essentially cut off the county's ability to enforce it.
"I do not want to put a vaccine mandate in place that is essentially toothless, that an employee, to use Mr. Huckelberry's word, is going to be able to wait us out," he said.
Instead the board approved a motion affirming that it does not require vaccinations for employees.

Supervisor and emergency room physician Matt Heinz made his opposition clear during the vote:
"Incredible. You people. No," he said.
The board also defeated motions by Heinz to require masks in all county schools and vaccinations for all health care employees, as well as turning down a motion declaring a new state of emergency in the county.
The county recorded 242 new cases today as the spread of the Delta variant causes a renewed surge in infections nationwide.