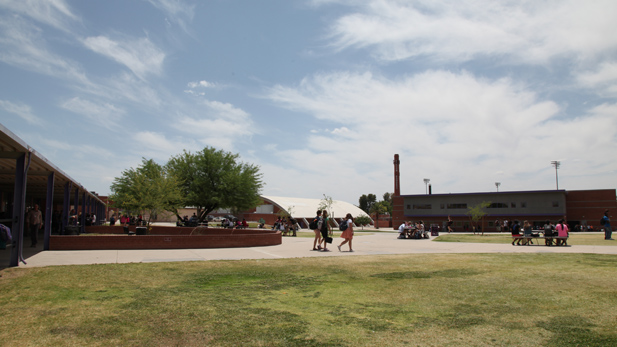 Students at University High School (PHOTO: Fernanda Echavarri)
University High School and Basis Tucson are in the top ten for best public schools in the nation according to the 2012 U.S. News and World Report's Best High Schools.
Neither school is a stranger to the list, but UHS took a big jump up on the list this year.
"Last year we were 21st in the nation and were very pleased with that, but when we got the word that we ranked fourth in the nation, we were just beyond the moon," says Elizabeth Moll, UHS principal. "And we were the top school in Arizona this year."
The U.S. News and World Report gives UHS a perfect score in the college readiness index, and a 99 percent in proficiency of math and reading.
UHS has 796 students and a student-to-teacher ratio of 18 to 1. To enroll, students must have a 3.0 GPA in middle school and pass an admission test.
Basis Tucson ranked in 6th place overall and was the top charter school in the country. The charter has 651 students and also scored 100 percent on college readiness.
See the full list here.