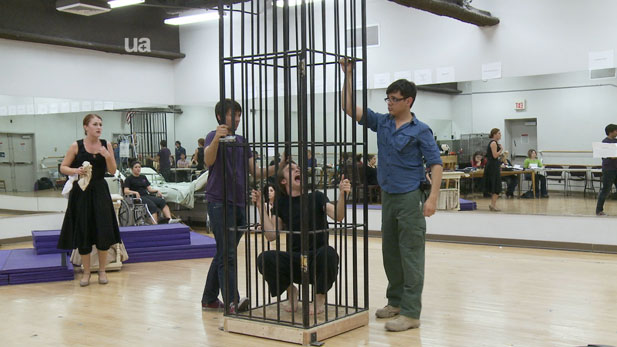 Working behind the scenes of a musical can be very demanding. Students at the University of Arizona are helping these shows come together in addition to managing their class loads.
The Arizona Repertory Theatre acts as a professional training program for students in the University of Arizona's School of Theatre Film and Television. Students in the program get practical, comprehensive training that prepares them for a career in theatre.
UA+ talked to a number of UA students involved in the production of Bat Boy: The Musical. Watch the video for insights as to how they handle the pressure and responsibilities associated with this demanding lifestyle.
Producer/Editor: Valerie Richarme-Grotto | Videographers: Cooper James, Santiago Bahti and Jon Dineyazhe | Additional editors: Yashmine Anderson, Laura Taflinger