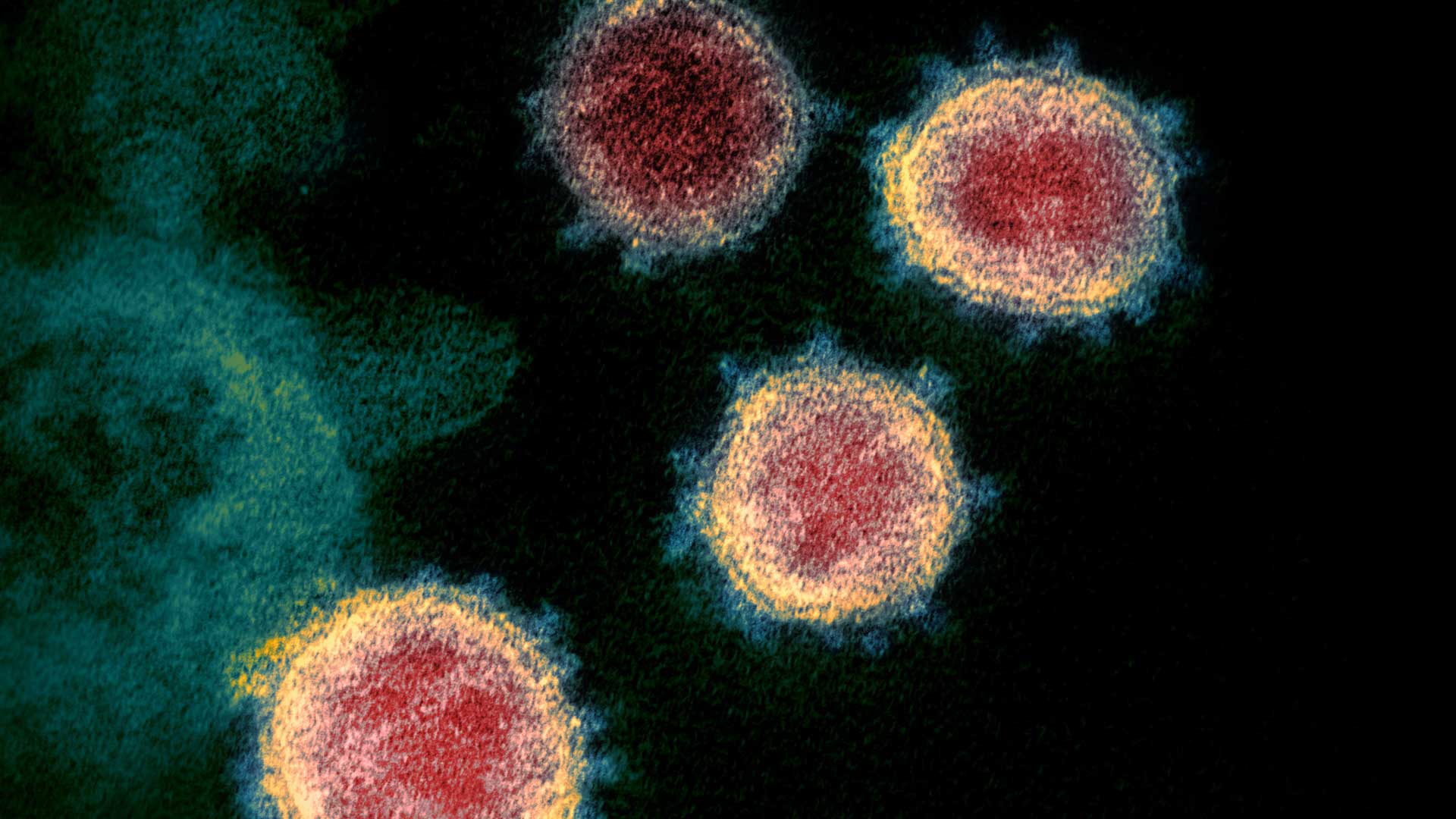 This transmission electron microscope image shows SARS-CoV-2—also known as 2019-nCoV, the virus that causes COVID-19—isolated from a patient in the U.S.
NIAID-RML
Arizona health officials reported 2,855 new cases of COVID-19 across the state on Thursday and 27 new deaths.
Hospitals around Arizona reported 2,050 inpatients with suspected or positive cases of COVID-19 as of Wednesday, a smaller number than preceding days but still four times as many as reported during some periods of June.
Across Arizona, 51.52% of people are fully vaccinated against COVID-19, according to data compiled by Johns Hopkins University.
Pima County reports 56.7% of local residents are fully vaccinated.
The director of the county health department said earlier this week that while the number of new cases appears to have reached a plateau, the plateau is still too high and the number of people vaccinated is still too low to curb transmission of the disease.
"What is clear is that what we have right now is inadequate. It's insufficient to stop the transmission," Dr. Theresa Cullen told reporters on Tuesday.
Credit: Nick O'Gara/AZPM. Sources:
The New York Times
, based on reports from state and local health agencies, Census Bureau. Case reports do not correspond to day of test.
Christopher Conover contributed reporting.