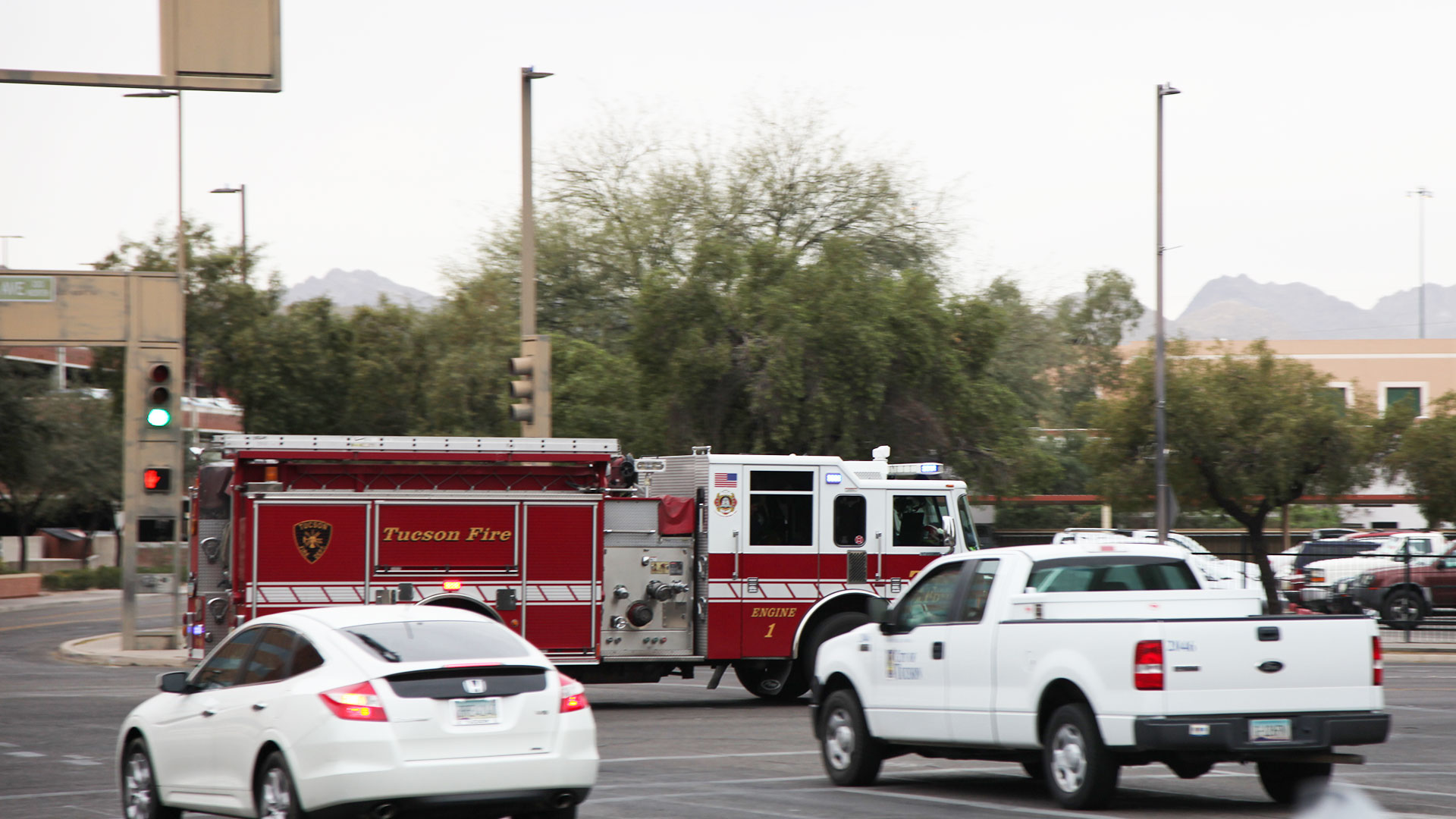 Tucson Fire Department responding to a call in downtown Tucson.
C Greer
The Tucson Fire Department was awarded more than $5 million dollars in grant money to hire new EMTs and firefighters and replace equipment.
The fire department applied for and will receive three grants through the Federal Emergency Management Agency, or FEMA. Public Relations Officer Michael Colaianni said the grant money will help cut down on response times.
"It's just really a great opportunity for the fire department to not only get new equipment, but just be able to create faster turnaround times for our crews," Colaianni said.
The fire department also said it plans to use the grant money to hire 20 emergency medical technicians and 13 firefighters.
"Our department should be a little bit bigger to reflect the same staffing sizes that are in comparable cities," Colaianni said. "So we're just trying to get ourselves up to that level, and then of course, maintain it."
Colaianni said the department plans to grow from graduating one class of firefighters per year to two, starting in 2022.