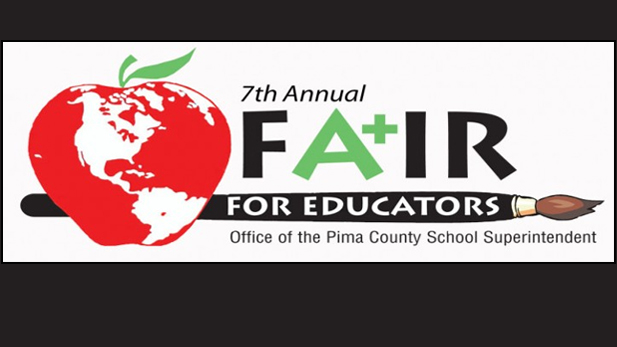 Join Arizona Public Media at the Fair For Educators on June 19th at Sunnyside High School from 9:00 AM - 3:00 PM
AZPM will have a booth in the expo and have great free teacher resources to share. In addition, Mark Becker will give an overview training of PBS LearningMedia – the newest resource from PBS.
PBS LearningMedia - Put the power of technology to work in your classroom at all grade levels
Come learn how to access the vast media resources of PBS in your classroom for all ages in an easy, step-by-step environment. In this session, you'll get hands-on experience to create your own personal database of video, audio, interactives and technology-based lesson plans as teaching resources using the brand new PBS LearningMedia system. This free web-based resource is ready for Arizona teachers now and the training will allow time for you to find resources and build interactive lesson plans that you can customize and save to use whenever you need. You then can access your database and continue to add to it, as well as share information with your students as assignments. From NOVA to Big Bird - we make technology integration in the classroom informative and fun.
The Fair for Educators offers FREE resources for all members of the PreK-12 education community: classroom teachers, administrators, counselors, librarians, para professional, after school providers and home schoolers are welcome to attend.
-Up to 5 hours of PD for attending breakout sessions

-Free Resources from over 100 exhibitors

-Networking opportunities with colleagues


Fair For Educators on June 19th at Sunnyside High School from 9:00 AM - 3:00 PM