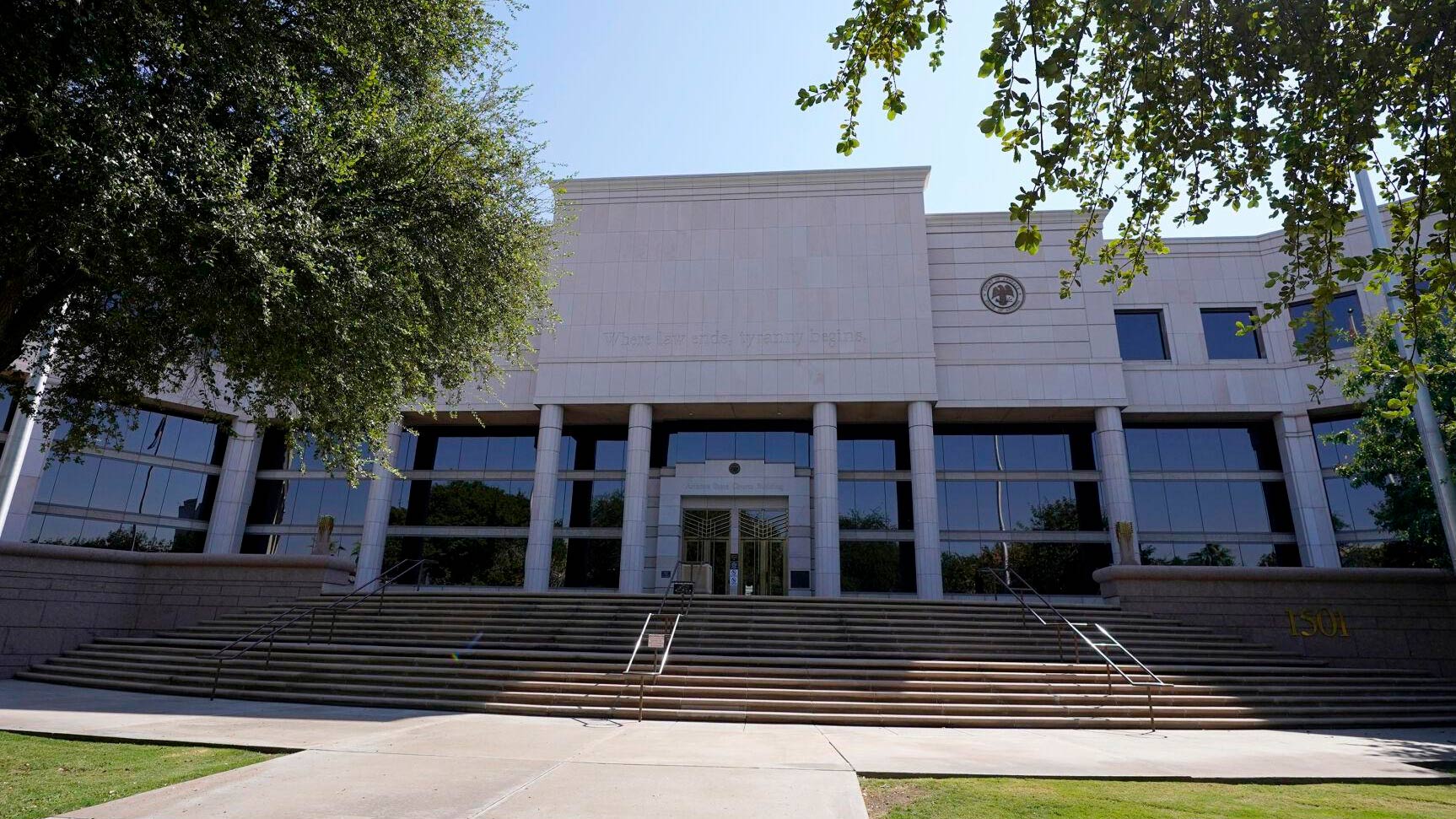 Arizona Supreme Court building
State of Arizona
The state Supreme Court has upheld a ruling blocking Arizona's ban on mask requirements in schools.
A lower court judge blocked the law and several others in September, ruling each was unconstitutionally rolled into the state budget.
The state constitution says each law may cover only a single subject and must have a title that accurately reflects what is in the law.
At a hearing Tuesday, justices asked how the very different policies could legally fit together in the budget while following those rules.
"Can you tell me — and this is a serious question — how dog and harness racing relates to anti-fraud ballot paper in order for us to find a single subject within S.B. 1819," Justice William Montgomery asked.

"Here's what I would say to that. I would say the court should not start down that path 110 years into statehood," said Solicitor General Beau Roysden.
The attorney general's office argued the courts should leave that question to the Legislature — a separate branch of government — and to voters, who can repeal laws they do not like through the referendum process.
For the court to intervene would risk elevating it to the role of parliamentarian, Roysden argued.
But Chief Justice Robert Brutinel said at the outset of Tuesday's hearing the court had talked for an hour and a half about the case and there seemed to be consensus that the laws violate Arizona's constitution.
In a quick order just a few hours later, the court said it did not adopt the lower court's reasoning in its entirety but upheld its decision.
The order is a victory for groups — including the Arizona School Boards Association, a teachers union and parents — that challenged the ban on mask requirements along with other unrelated laws tucked into the budget.
While lawmakers sometimes roll unrelated provisions into the budget as part of the wheeling and dealing of the legislative process, the group's lawyer argued the titles of bills have to be meaningful to ensure legislators are not surreptitiously passing laws under vague titles such as "budget reconciliation."
"'Budget reconciliation' is a term of art. It doesn't mean 'anything we want relating to state government," attorney Roopali Desai told the court. "If that were true, the state could guarantee the right to an abortion and ban guns under a title that says 'budget reconciliation' and tell the court it somehow gets to decide those things somehow relate."
The ruling is a victory for schools across the state that adopted mask requirements at the start of the semester, facing down the Republican lawmakers who wanted to ban districts from adopting such policies even as the fall semester began amid a surge in Delta variant cases.
Justices acknowledged that the decision is also likely to have ramifications for how the Legislature makes laws in the future, potentially ending some of the deal making among lawmakers who want to include their favored policies into the state budget.