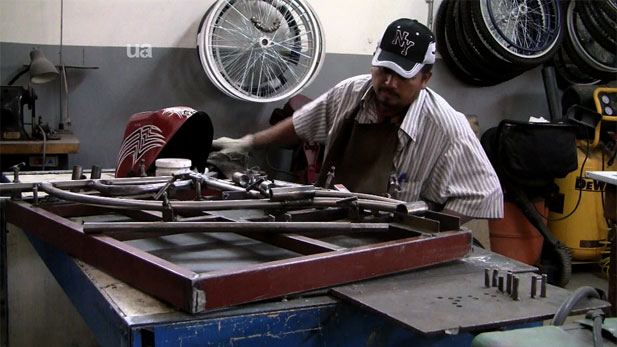 The University of Arizona has an impact as far reaching as Nogales, Sonora. There houses the All-Terrain Wheelchair Shop. This shop is part of a bi-national effort to create special wheelchairs for people with disabilities who live in areas with uneven terrain on both sides of the border.

ARSOBO (Arizona Sonora Border), a non-profit organization, runs the wheelchair shop, which opened last May. Multiple partnerships help sustain it. The Training Center for Industrial Work (CECATI) houses the workshop. Further, the UA provides tools for the workshop. Rotary International donated money to create the first wheelchairs. DIF, a group that aids families in developing areas, helps find people who need the chairs.
UA Professor of Public Health Dr. Duke Duncan says they plan to expand their medical aid to more rural communities within Mexico, as well as expand their medical aid with solar powered hearing aids and prosthetics.
UA+ Host Melanie Huonker shows you how these all-terrain wheelchairs work.
Producer: Melanie Huonker | Videographer: Melanie Huonker | Editors: Yashmine Anderson, Matt Ehrichs, Melanie Huonker