Hear the entire interview with Arjun Dey on the BigBOSS project. If approved, BigBOSS will create a map of about one-quarter of the sky, going back to when the universe was 8 billion years old.
BigBOSS will use new instrumentation installed at a historic telescope, the 4-meter Mayall Telescope on Kitt Peak. The Mayall is housed in the prominent dome-shaped structure that can be seen on the summit of Kitt Peak for miles around.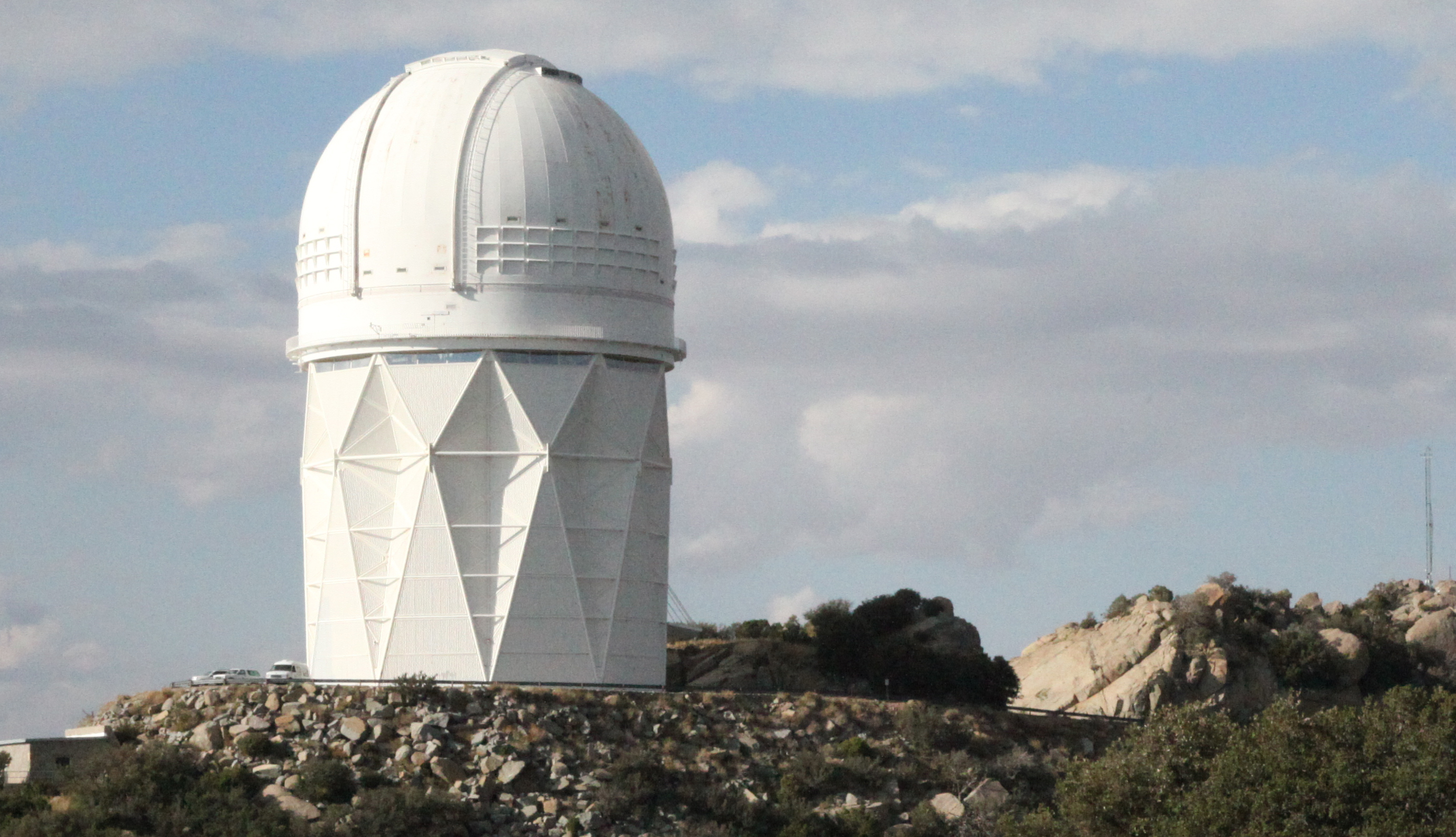 PHOTO: Mark Duggan
The Mayall Telescope will be retro-fitted with a new instrument for the BigBOSS project.
Dey tells reporter Mark Duggan that BigBOSS could fill in a lot of the blank spots in our sky maps.
Visit the Collecting Light website for more stories, interviews, resources and images.
Read the proposal to the National Optical Astronomy Observatory for BigBOSS, dated October, 2010:
BigBOSS_NOAO_public: View at Google Docs | Download File