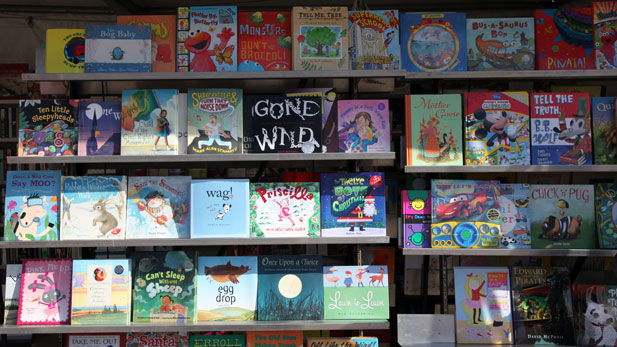 PHOTO: Robert Rappaport
As Tucson schoolchildren get underway with their summer vacations, an ongoing effort aims to educate those too young for school.
Reach Out and Read Southern Arizona gives free books to mostly low-income children during their doctors' visits.
"So every child ... all the way through six years of life gets a brand new book from the doctor and the advice that is age appropriate and culturally appropriate for that child to be read to," says Will Creamer, director of the program. "We know that children that are read to love books and kids that love books have a running start at school."
Pediatricians pay for half of the books and Creamer raises the rest of the money from donors, he says.
Reach Out and Read Southern Arizona is part of Literacy Connects, a coalition of five literacy agencies housed under the same roof at 2850 E. Speedway Blvd.