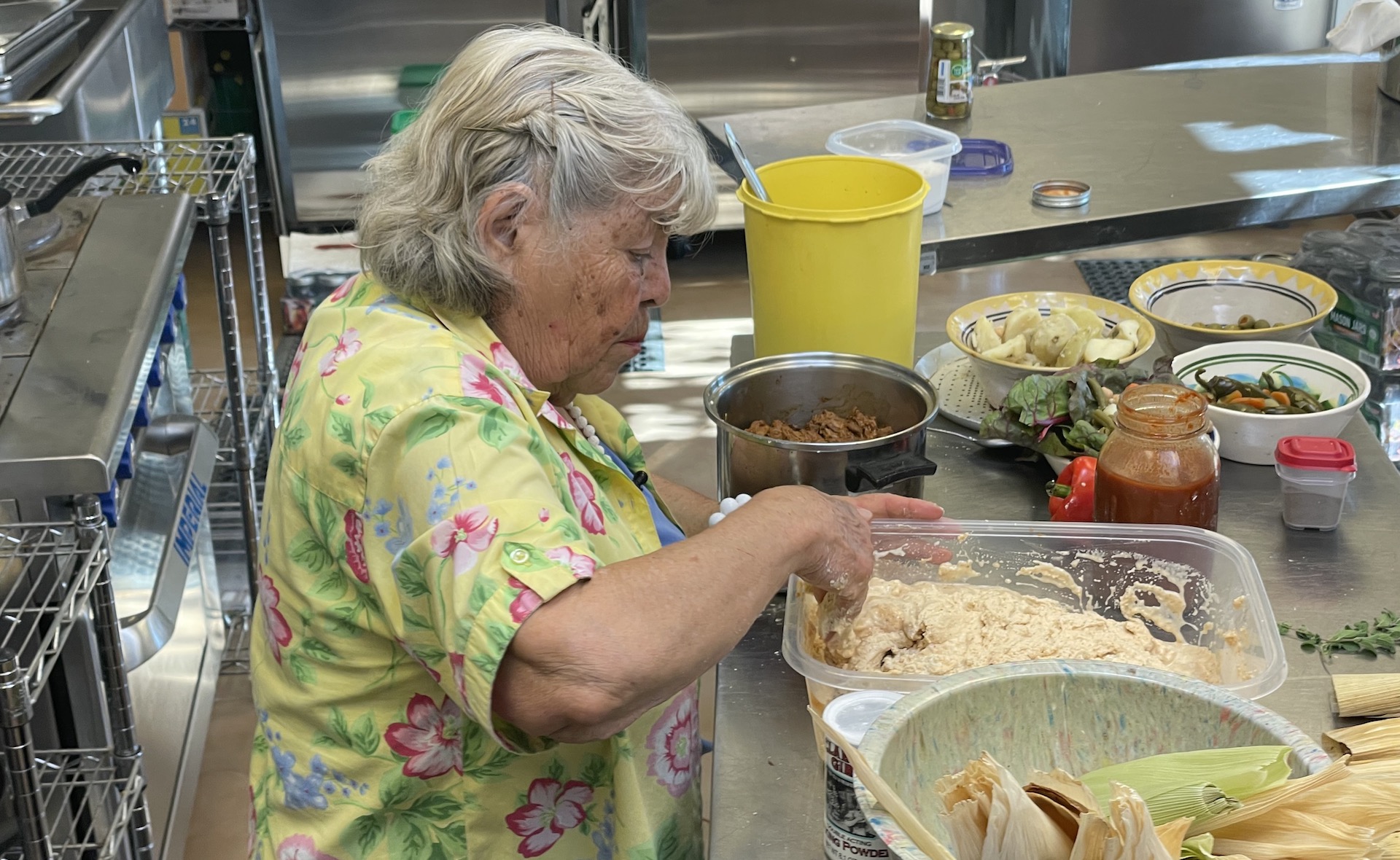 Josefina Lizárraga moved to Tucson in the 1960s and enjoys keeping her Mexican traditions alive, especially in the kitchen and the garden.
Tony Paniagua/AZPM
Scientists have found evidence of tamales being made thousands of years ago by the Native American populations in the regions that comprise present-day Mexico and Guatemala.
For Tucson resident Josefina Lizárraga, the tasty meals wrapped in corn husks conjure up images of her childhood in western Mexico before she moved San Francisco, California decades ago.
"My mom had a restaurant for more than 20 years back in Nayarit where I come from and I could see, (but) I could not touch anything," she says, or else the cook would slap her hands, she adds with a smile.
When she relocated to Tucson in the 1960s, Lizárraga found a job at a store but the pay was low, and with a new family getting started, she began making tamales to supplement her income.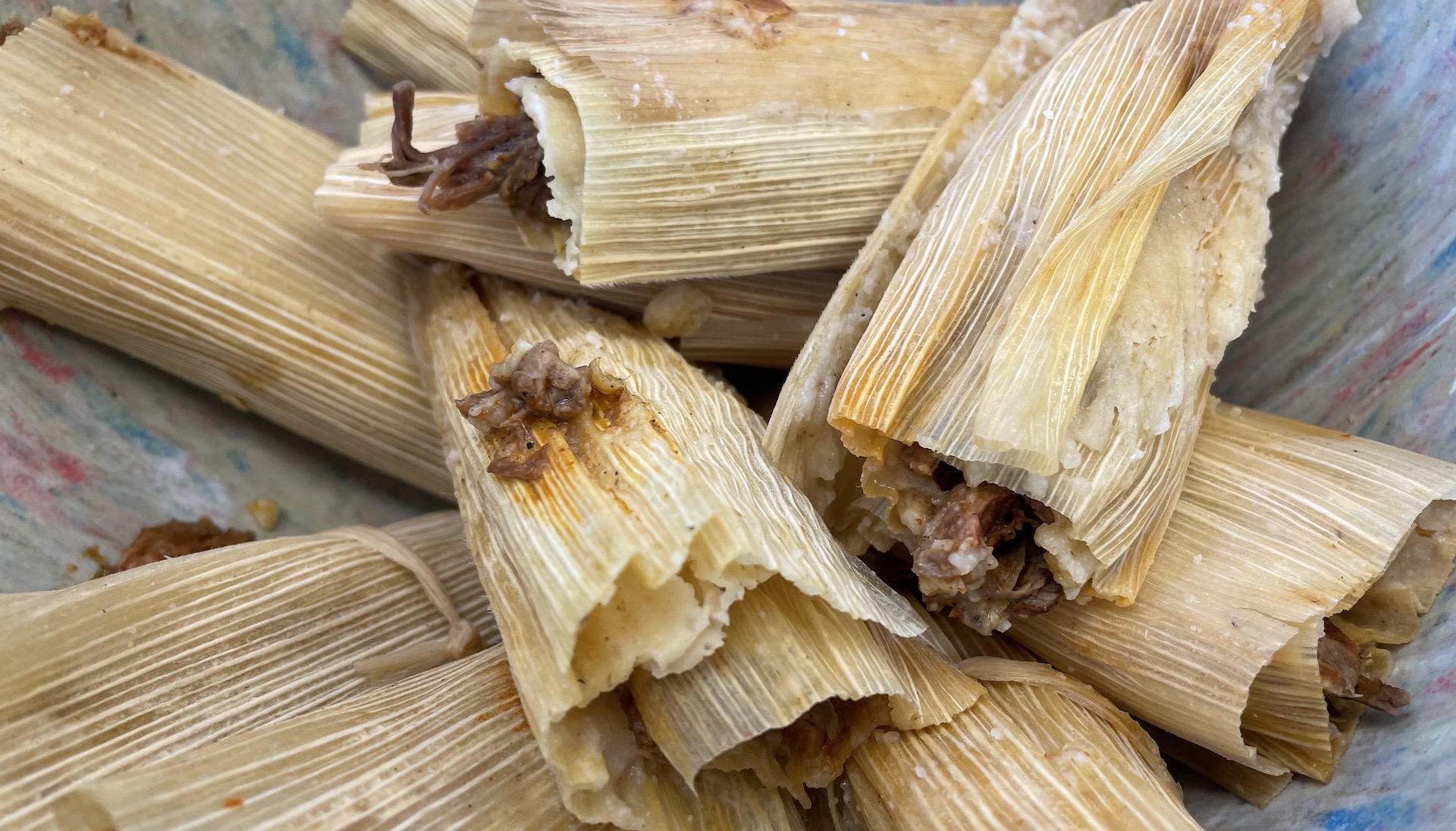 Tamales are enjoyed by millions around the world and many families enjoy their special recipes with different ingredients or spices.
Tony Paniagua/AZPM
She would buy meat, flour (masa) and other ingredients when they were on sale, and she would make large batches of the coveted delicacy.
Soon, she was able to make enough money to be able to quit her day job and begin new adventures.
"So that's the way I started the tamales and my floral business, from here," she says, holding up a clump of flour in her right hand.
Josefina Lizárraga is a volunteer at Mission Garden and other places in the city where she likes to share her love for plants and cooking with other members of the community.
And she says tamales are frequently on the menu, not just in December or the New Year.
"They're good for every occasion. For holidays, for birthdays, every day."