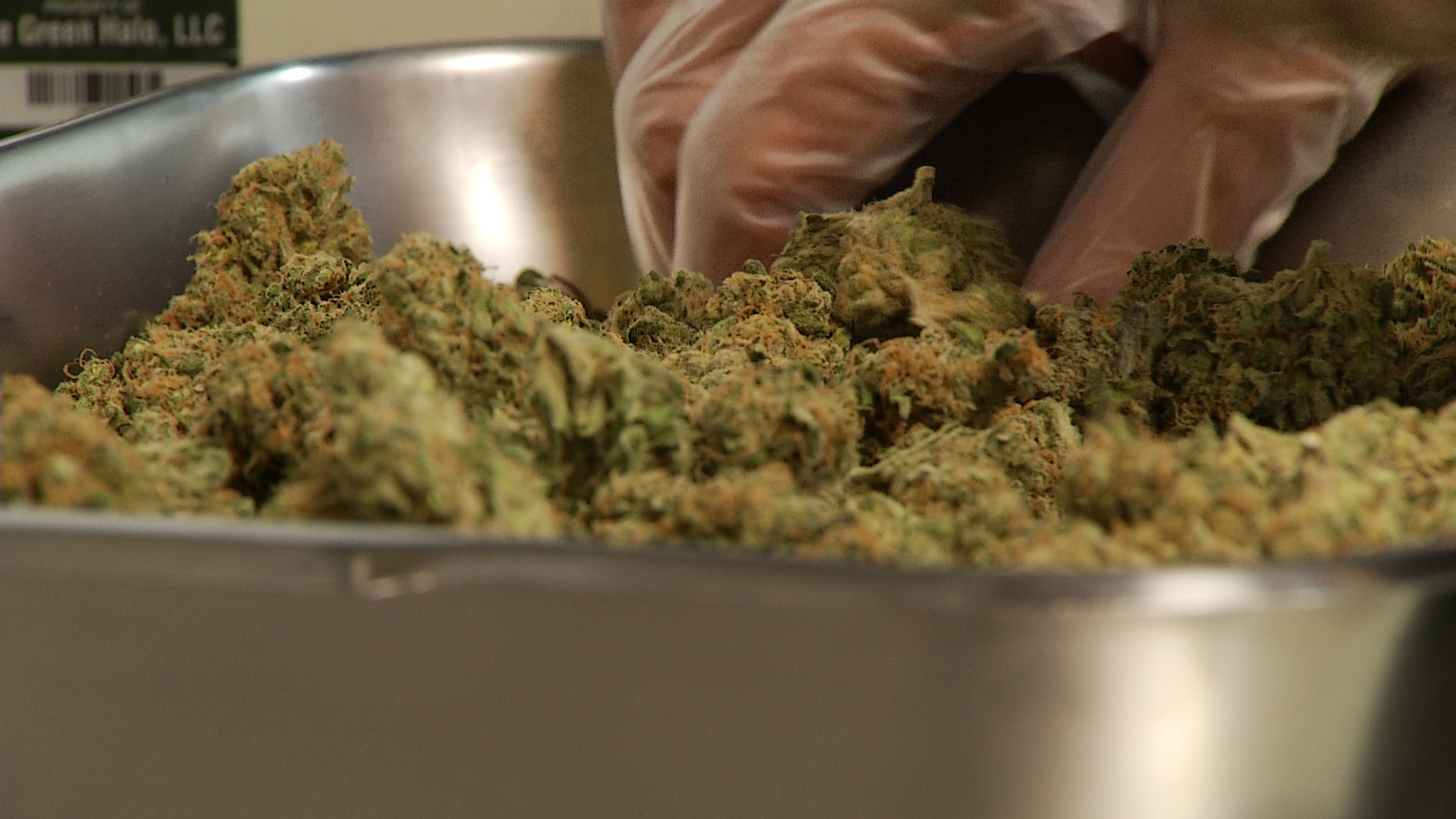 A dispensary employee weighing and portioning marijuana.
AZPM
The University of Arizona is joining with the cannabis education company Green Flower to offer three new noncredit Cannabis Certificate Programs to help address workforce needs in the growing cannabis industry.
The three certificate programs are the Business of Cannabis, Cannabis Law and Policy, and Cannabis Healthcare and Medicine.
Dr. Craig Wilson, Vice Provost of Online & Distance Education at the university, says with the industry being so new, the kind of expertise they are teaching is essential.
"The jobs that are being opened up because of this industry, it's going to require people with these skill sets to really be successful," he said.
Nationwide employment in the new industry has grown nearly 30 percent per year since 2017, significantly faster than many other jobs. Here in Arizona, total annual cannabis sales are projected to surpass $1,000,000,000 this year.
Wilson believes the certificate programs the university is offering are well-timed both for the industry and potential workers.
"Surely if you're in the market and looking for these types of positions, the fact that there are open positions in the new industry — whether it's this, whether its solar, whether its sustainability — we think it's important that professionals in this space have solid foundations," he said.
Each certificate includes three eight-week online courses, which participants can complete in approximately six months. Registration is now open for the programs, and the first cohort starts March 7.