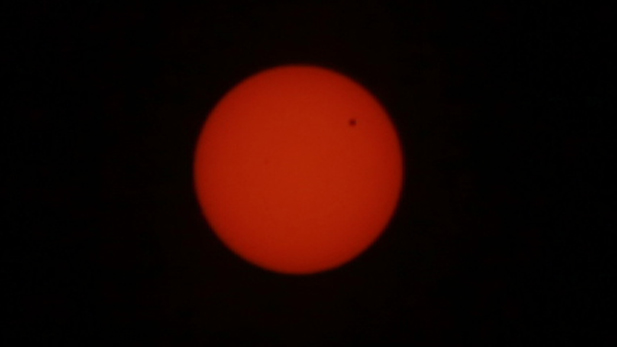 (PHOTO: Christopher Conover)
Stargazers all over the world set up special telescopes Tuesday to see Venus crossing directly between Earth and the sun.
In Tucson, dozens gathered at the University of Arizona for the event. Scientist Christopher Sharp was one of them.
"This is a transit of Venus which is crossing the sun," Sharp says. "They occur in pairs eight years apart followed by over 100 years. So you'll have to wait until Dec. 10, 2117 to see the next one."
That's why Ros Tao wants to make sure her 8-year-old daughter Audrey gets to see it.
"We really wanted to see Venus and we know it only happens every 105 years, so it's a big event," Tao says.
The small dark spot was visible in Arizona from about 3:30 p.m. until sunset Tuesday.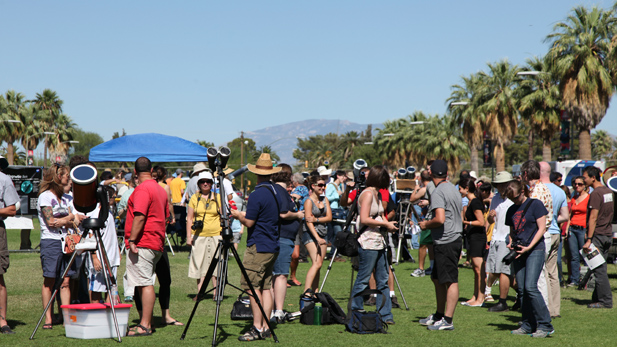 Dozens gather at the University of Arizona to watch Venus cross directly between the Earth and the sun. (PHOTO: Christopher Conover)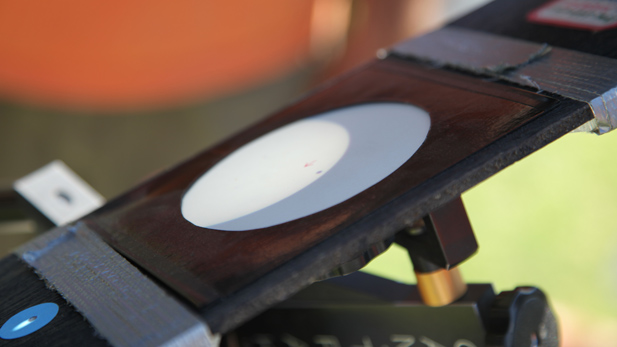 The image of the sun with Venus crossing reflected on a piece of paper. (PHOTO: Christopher Conover)