According to Shelli Hall, director of the Tucson Film Office, Arizona has a long history of serving as the backdrop for major film productions.

"Our filmography and clip reel is outstanding," says Hall. "There's a legacy of filmmaking in Southern Arizona."
However, she points out the number of films that come to Arizona has dwindled in recent years because of a lack of competitive incentives offered to production companies. She says 40 states currently offer incentives, and her office recently recently tried to get a similar tax incentive bill passed in Arizona.

"It would have been very competitive with New Mexico-–one of the top five production locations," Hall says.

The Avengers was shot in New Mexico and represents the type of big-budget production that can be lured by a competitive tax incentive, she adds. Without such incentives, choosing Arizona would hurt a big production's bottom line.

"It would be fiscally irresponsible for productions such as this to shoot in Arizona, even though they may have wanted to," Hall says.

In spite of these big budget losses, however, Arizona still manages too attract a variety of smaller projects, Hall says.

"We're $2 million ahead of where we were last year," says Hall. "Most of that production is coming from reality television and commercials."
Hall says she and other advocates for the state's film industry will bring another bill to the Arizona Legislature in 2013. For the time being, her office will have to bypass the big budget blockbusters and continue to sell the state to smaller productions.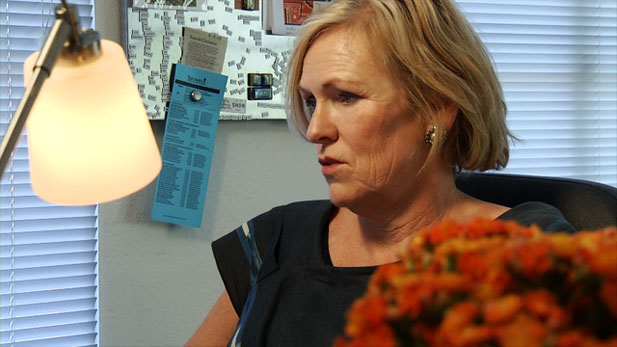 PHOTO: AZPM
Shelli Hall, director of the Tucson Film Office, talks about the disadvantages of Arizona not providing tax incentives to the film industry.