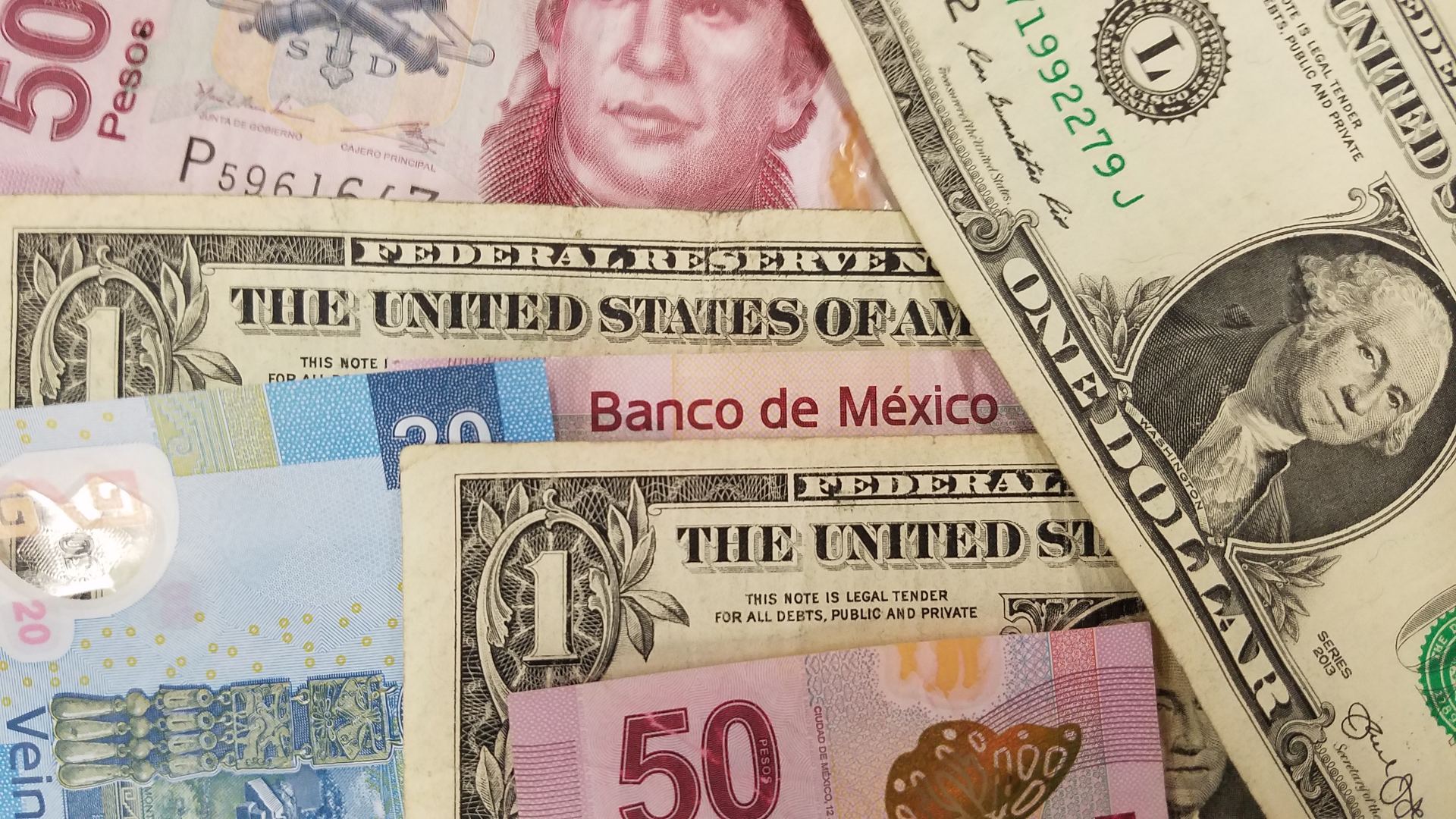 File image of Mexican pesos and American dollars.
AZPM Staff
Mexicans living abroad sent a record-setting sum of payments back to Mexico in 2021.
Money sent back to Mexico from workers abroad hit a record $51.6 billion in 2021, according to Mexico's central bank.
That's 27% higher than in 2020, when Mexico also received record high payments, despite the pandemic, which many experts had expected to cause remittances to plummet.
President Andres Manuel Lopez Obrador has called compatriots in the U.S and elsewhere who send money back to the country "heroes" — acknowledging that those payments helped many Mexican families weather economic hardship during the pandemic. The Mexican government has provided little financial relief to individuals or businesses.
In neighboring, Sonora, remittances also climbed last year to $866 million — a 22% jump from 2020.
Remittances make up about 4% of Mexico's gross domestic product. Globally, the country is only behind India and China in the amount of remittances received, and accounts for about 6.1% of world remittances.

Fronteras Desk
is a
KJZZ
project covering important stories in an expanse stretching from Northern Arizona deep into northwestern Mexico.