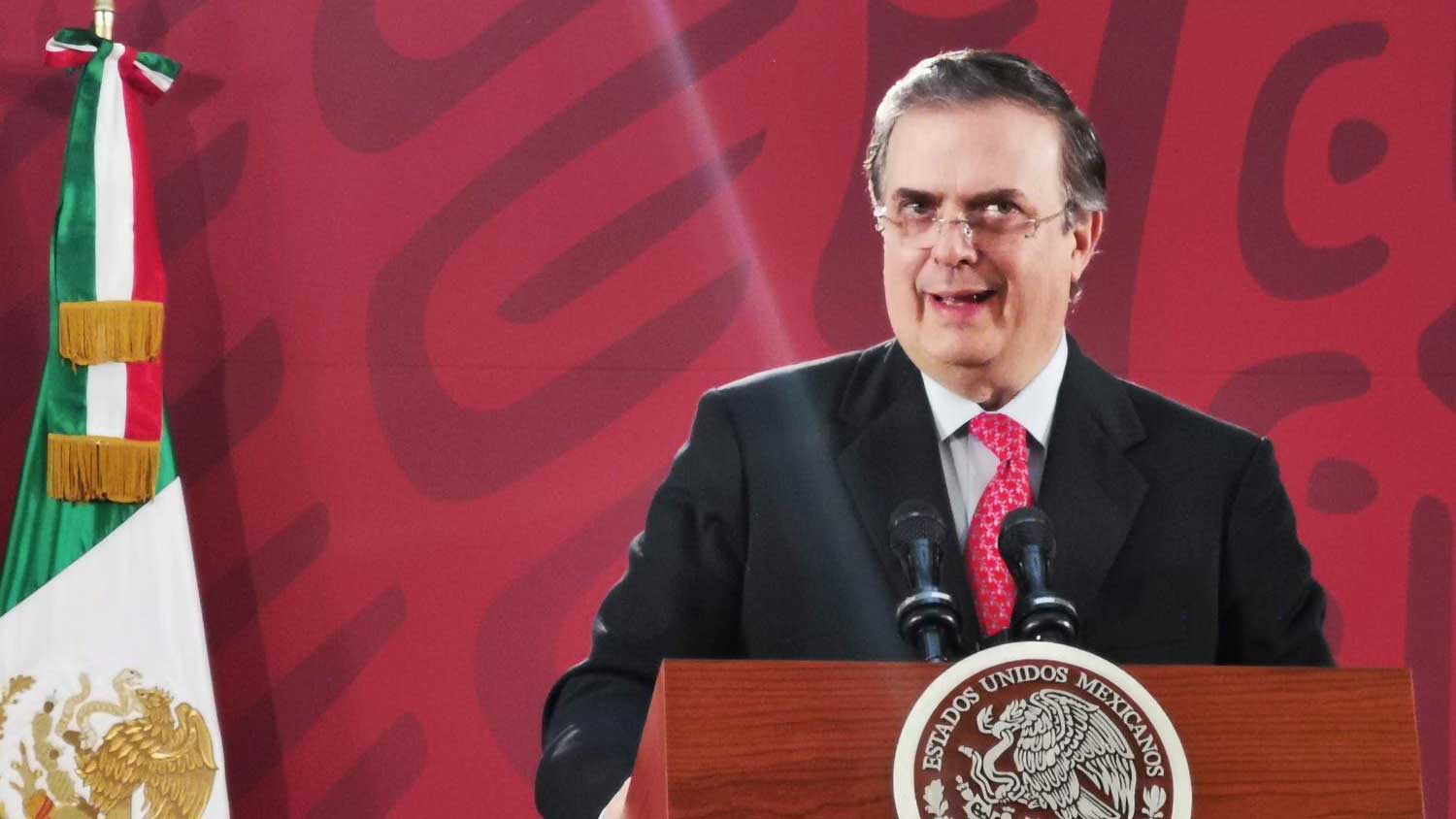 VIEW LARGER Mexican Secretary of Foreign Affairs Marcelo Ebrard.

Rodrigo Cervantes/Fronteras Desk
Another journalist has been killed in Mexico, marking the sixth such murder so far this year. Now, the United States is calling for greater protections for journalists in Mexico.
The body of Michelle Perez Tadeo, a 29-year-old television sports host from the Mexican state of Veracruz, was found near Mexico City this week. It's still unclear whether her murder — which has been called a femicide — was related to her work.
Still, her murder is the latest in a string of killings of journalists in Mexico so far this year
In response to the violence, U.S. Secretary of State Antony Blinken took to Twitter on Tuesday to cite concerns over the dangers journalists face in Mexico.
The high number of journalists killed in Mexico this year and the ongoing threats they face are concerning. I join those calling for greater accountability and protections for Mexican journalists. My heart goes out to the loved ones of those who gave their lives for the truth.

— Secretary Antony Blinken (@SecBlinken) February 23, 2022
White House Press Secretary Jen Psaki reiterated those concerns Wednesday after Mexico's president claimed Blinken was misinformed and that there would be no impunity for those responsible for violence against reporters.
"We've seen factually the threats that have been posed to journalists in Mexico," Psaki said during a press conference. "That is a concern that I think the Secretary of State was expressing on behalf of the United States about those abuses. So I think he was speaking to facts we've seen on the ground."
But Mexican leaders continue to push back. Foreign Minister Marcelo Ebrard sent a letter to Blinken on Wednesday highlighting Mexico's investigations into recent killings, and suggesting that guns trafficked from the U.S. could have been used to murder journalists.
"I am sharing with you information that perhaps you didn't know, and I reiterate our willingness to work with your government, with respect for the sovereignty of both countries, to advance the security of our peoples," Ebrard wrote.
Les comparto comunicación que estoy enviando al Secretario de Estado de los Estados Unidos, Antony J. Blinken, en estos momentos : pic.twitter.com/kouufDhj2b

— Marcelo Ebrard C. (@m_ebrard) February 24, 2022

Fronteras Desk
is a
KJZZ
project covering important stories in an expanse stretching from Northern Arizona deep into northwestern Mexico.