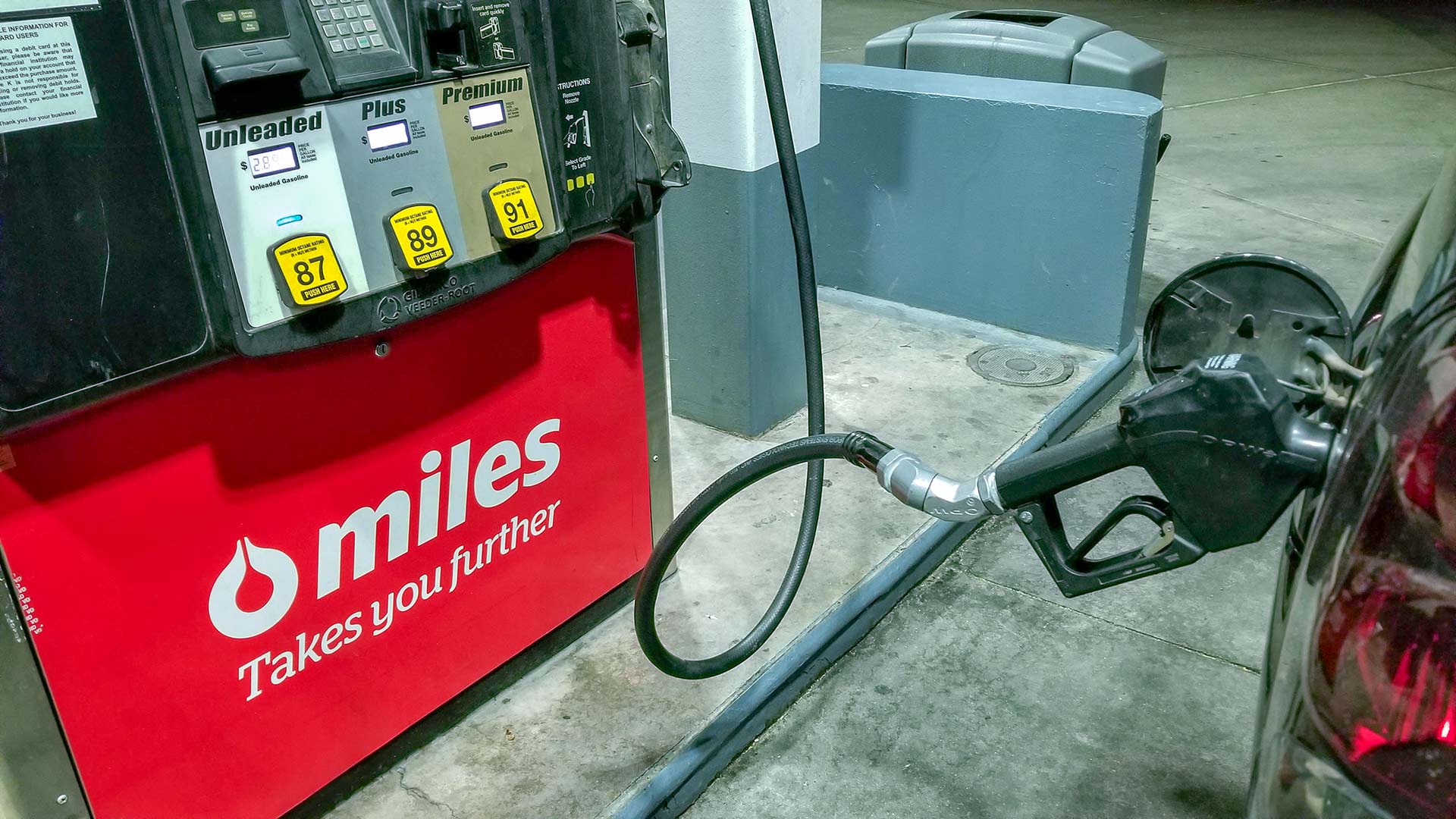 A gasoline pump on Tucson's east side.
AZPM
The average price of a gallon of gasoline has reached a new high in Arizona.
AAA says the average price of a gallon of regular unleaded gasoline in Arizona hit $4.13 on Monday.
The average price is slightly lower in Tucson at about $4.06.
But AAA says prices have topped levels not seen since 2008.
Average prices are higher in Coconino and Mohave counties as well as in neighboring California and Nevada.
AAA says drivers can expect the current trend to continue as long as crude oil prices, sent higher by Russia's invasion of Ukraine, continue to climb.